Edit Notes
This game is the sequel to the Guncrafter. Of course, crafting games are interesting. And if you have similar experience in playing crafting games, you will know that and there are no requirement for special skills to play this kind of game. You can craft a lot of things by using your imagination. And it will not be difficult for you to craft all kinds of things that you like as long as you can imagine them before hand in your mind. For example, you can build a car, a house, or even a huge castle. That is to say, nearly everything can be built in this game as long as it can exist in your mind. But can you imagine to build a monster? You might say that it is impossible to build a monster. But in this game, even this is possible. And you can build different types of monsters with different fighting skills. And there are three types of monsters that you can choose to build. They are water monsters, fire monsters and wood monsters. And different types of monsters have different features.You might think that this is impossible. But it can be true. In this game, you will have the opportunity to build a monster who can fight for you and win glory for you. Of course, you still need to use your imagination to build this monster because there is no blueprint or no guidance to tell you how to construct such a kind of monster to fight for you. And this is not enough. You also need to train and take care of it. Only by this way it can become stronger every day. It is very important for you to train your monster become more powerful and stronger because once it performs good during a fight which will help you win more gold coins to buy weapons. And these weapons are very important because in this world there are some evil forces who are also strong and invincible. And to remove these evil forces, you need to send your monster to fight for you. And if your monster can win the battle, you will be rewarded at the end of the fight. So as you can see that there are not too much things that you can do. The only thing you can do is to train your monster to be the strongest and the most fierce one.At last, the music in this game is also wonderful and exciting. All the graphics are of high quality. And you will become addicted to this game. In terms of skill, it is also not very difficult for you to play this game. But there is one thing for you to remember. When you are fighting with another monster, your fighting rule should follow the contradictory principle among different five elements. Generally speaking, this is a wonderful game in which there is no restrictive rules for you. You can just use your imagination to construct the most powerful monster in this New world. Of course, everything here is unimaginative. That is to say, you're not the only monster here. And there are other monsters and evil forces existed. So you must always keep on guard. And you must try your best to explore this unknown territory and collect raw materials for yourself to build your own monster!
Promotional Video/Screenshot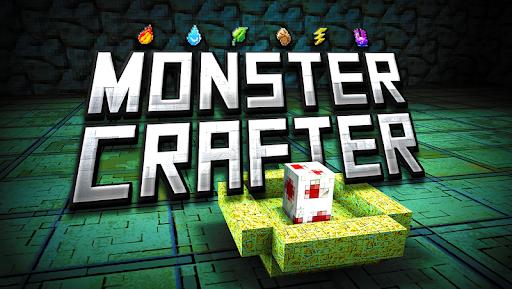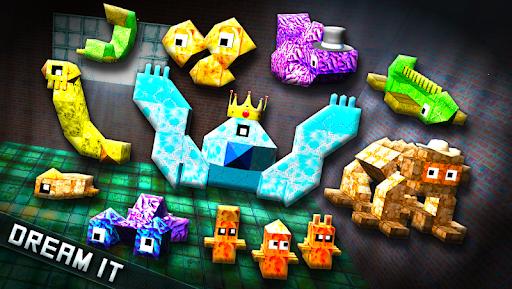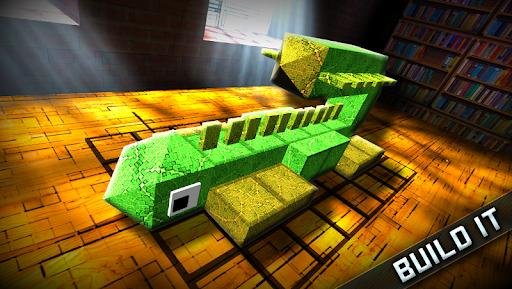 Get the game
Description
THE SEQUEL TO GUNCRAFTER!

• DREAM IT. BUILD IT. BATTLE IT. SHARE IT •
Craft your own pet monster. Train and care for it. Adventure through harrowing, boss-filled dungeons. Battle online against your friends, your enemies, or anyone in the world. MonsterCrafter is crafting + digital pets + monster battling…and there has never been anything like it.

• PLAY YOUR WAY •
If you can dream it, you can build it. Create your monster any way you like. The way you craft it, the way you train and care for it…EVERYTHING affects your monster's personality, companionship, and performance in battle!

• ENDLESS CONTENT •
The entire MonsterCrafter world is populated by player-created monsters! Every monster you see and battle has been crafted by someone. Show them who's boss!

• INSTANT MULTIPLAYER •
Enter the multiplayer arena and get placed in a lag-free multiplayer match in 5 SECONDS. With Naquatic's exclusive Quick Match system, you never have to stop playing. No waiting. No lag.

• JOIN OVER 50 MILLION GAMERS WORLDWIDE •
And find out why Naquatic apps like Guncrafter and Shooting Showdown have lit up the top charts and been featured by everyone from Apple to Google, Amazon, Microsoft, IGN, AppAdvice, and TouchArcade.
Related Games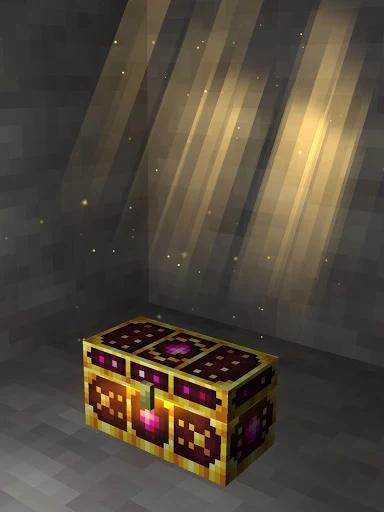 You can do a lot of interesting things in this wonderful game. This game is very popular around the world. In this game, you are an experienced miner. Your main job is to explore the map and try to dig the ground to find the rare diamonds and other precious minerals. Maybe you think such kind of game is just too mechanic and it will make you feel boring. Actually, once you try …
23 Sep,2020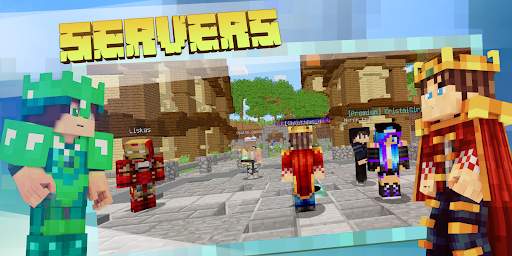 If you're a fan of Minecraft, you will definitely like this game. There is no reason for you to miss it. We all know that as a sandbox game, Mine craft is very popular around the world. We can use our creativity and imagination to build nearly anything that we want to. But with this launcher, you will have the opportunity to try some new features. You can not only build those w…
23 Sep,2020