Advertisement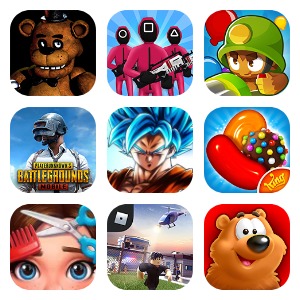 Edit Notes
This is a really wonderful game. It will give you a chance to build the most fascinating skyscraper under the sun. It is a really fun game. So it is definitely worthwhile for you to have a try. It feels so good to add to the first floor. The background music is also special. It gives a totally different flavor to this game. You may want to say that there is no way for you to build a house, let alone a great skyscraper since you have no experience in building. But it is a rather easy task for you to build a skyscraper in this game. At first, you will find that the bricks are falling down one by one in a very slow speed. But if you keep tapping on the screen with your finger, you will find that all of the bricks are dropping down all of a sudden. And in a blink of an eye, the first floor is finished. You will even find some cute figures who are helping you in the first floor when you finished your work. And you can build the second floor by following the same way. Actually, it is a very beautiful thing to watch these bricks of different colors falling down one by one. But if you are in a hurry, or if you want to try something exciting, you can speed up by keeping tapping. And the most amazing thing is that while you are tapping on the screen, you will also see a lot of gold coins drop down. And the thing you should know is that you can upgrade the level of the floor in order to get more profits. Although the floor and even the whole skyscraper are built automatically, you will find a kind of distinctive beauty through the distinctive combination of these bricks and the designing of the facade of the building. Each detail is perfect. You will be amazed at the beauty of this skyscraper. And you will find a totally different kind of beauty when you are watching the skyscraper from the above, because it is located over the ocean. It is just like a miracle. And the interior structure of the building is also amazing, especially the interior decoration. You will find that this skyscraper is not just something composed of lifeless cement and stones. Actually inside this skyscraper, you will find many little cute figures and small compartments decorated with antique wooden chairs and many of exquisite artifacts. You will even find some chests containing gold coins in a certain compartment. But it is not easy to find such hidden chest. So you must be careful while you are building a skyscraper. So as you can see, technically speaking, this is a very simple game. It is suitable for anybody to have some fun in this building world. If you are patient enough, you will become a building master. You will have the chance to let your skyscraper shoot into the sky or even to the Mars or to the space. And you will also have the experience to upgrade your skyscraper and manage the cash you made from building work. It also allows you enough space to design each floor of your own skyscraper in your own way. At last, you will definitely fall in love with the 3D graphics of this game. So when you have nothing else to do and when you just want to relax yourself by playing a not brain-racking game, this will be the perfect game for you to kill your spare time. There is no way for you to get bored with it, even if sometimes it is a little bit repetitive. It feels so good to watch your own skyscraper growing into the sky bit by bit. Everything gives you a deep sense of satisfaction. You just want to challenge your extreme. And the higher your skyscraper, the higher your score. So it is time for you to put everything else aside and start your building work. You must believe that you can design the most distinctive skyscraper in this world.
Promotional Video/Screenshot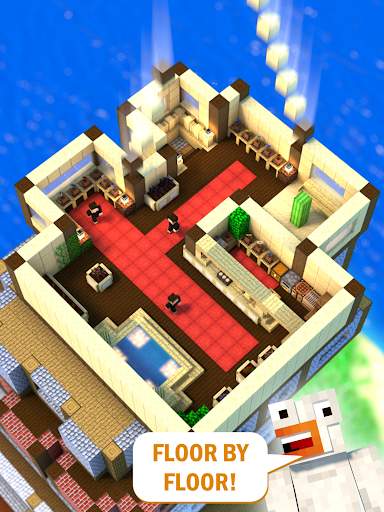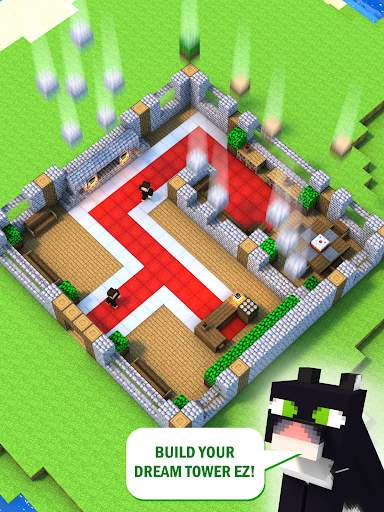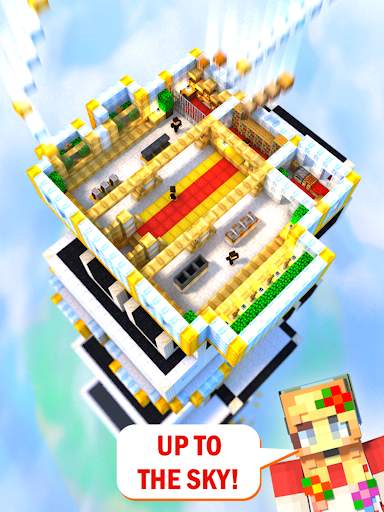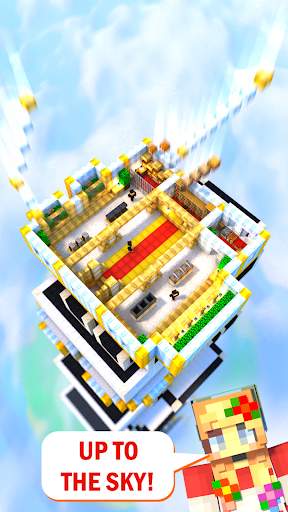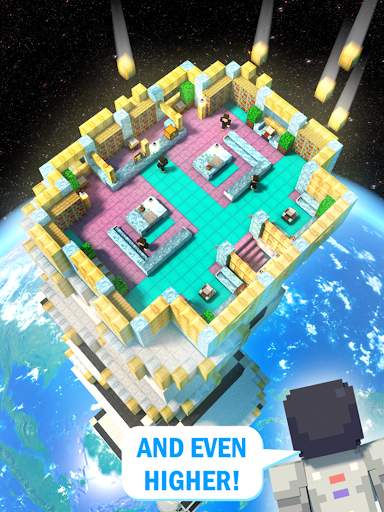 Description
Do you like easy construction games and development? Welcome to the idle construction game! How high can you get?

Idle construction game is about blocks stacking, construction business and building the highest skyscrapers in the world!
Start the game by building a tiny tower, build on it, grow to great landmarks and even higher! Be the best idle builder, build a tower in clouds, in space and on Mars!

In this idle builder game you will manage many things:
- Decide what parts to buy for your tiny tower?
- Choose what materials to use in your construction?
- Plan which upgrade is better for your skyscraper?
- Manage cash and make decisions as building tycoon and with every tap your skyscraper will improve!

And it's up to you to decide what your tower will look like! Each floor of your skyscraper can have its own design!

Stack blocks and build unique, incredible, fantastic skyscraper from a tiny tower!
Build the highest idle tower and earn as much money as possible in this best idle tycoon game.
Various improvements will help you build faster and improve your tap effect for idle tower building. The higher you construct your tower, the higher your game score!

It's not like other city builder games! Enjoy idle clicker gameplay and cool 3D graphics! Build something incredible and become the richest idle building tycoon!
Related news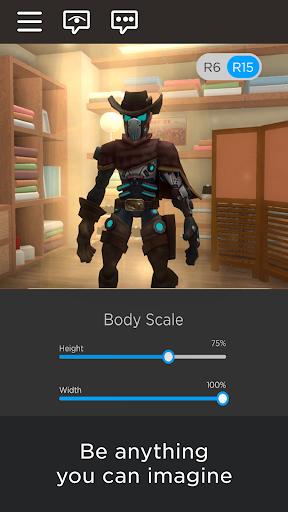 This is a game which combines many different contents including shooting, RPG and other racing competitions etc. In this game, you can design the outfit for your character. Besides, you can also choose the proper appearance for them. There are different types of hats, shorts and accessories for you to choose. You can buy the perfect outfit for your character in the store with v…
23 Sep,2020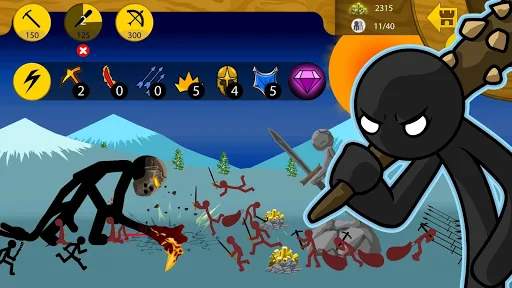 This is a rather challenging web game. But it is really fun and addictive. You will have a chance to participate in different types of fights. But your army will be a bunch of stick figures. It is very important for you to control your army to form a perfect formation in order to win. You need to have total control of each stick figure. Apart from controlling your army to fight…
4 Nov,2020