Edit Notes
Angry Gran has been locked away in the Angry Asylum. What you need to do is to help her escape from this place. Although it is not an easy thing, you should try your best to help our grandma. At the beginning of the game, you will see that angry grandma stormed out of the house and there are some pedestrians on the road. The grandma is very happy and laughing for getting out of the asylum. And it will be wrong for you to think that she is grandma and she is too old to run. Actually, she is a very good runner. You can just tilt your phone to avoid these pedestrians, for once you bump into one of these pedestrians, you will lose scores. After a while, you will meet some obstacles, these obstacles might be sharks, crocodiles, cars and other things like balloons. For some obstacles like sharks and cars, you can just swipe up to jump over; but for large obstacles like balloons, you need to swipe down to slide over. And when you have a corner in front of you, you can just swipe right or left to turn corners. But you need to be always fully prepared because some obstacles are moving all the time and they might appear all of a sudden. And when the street is too narrow, you can just tilt the phone to switch the running line. There are altogether three lines. Besides, you will be rewarded with higher scores if you can collect all the gold coins on your way. All the graphics in this game are also awesome. You can see that the main road is lined by green trees and houses. Everything is vivid and full of life. And if you failed during the process, there is another chance for you. You do not need to start from the beginning all over again. That is to say, you can use the gem to buy an extra life. For the first time, you need to spend two gems to buy an extra life; for the second time, it will cost you four gems. So try your best to be the good runner because the gems are expensive and not for free. At last the music in this game is also energetic and rhythmic. You will enjoy yourself more with this music. Wish you all the luck in the world. This game can help you feel the spirit of the sports. As long as we live and we breathe, we should run forward without stop no matter what happens! And that is the only way to get out of the dire of life!
Promotional Video/Screenshot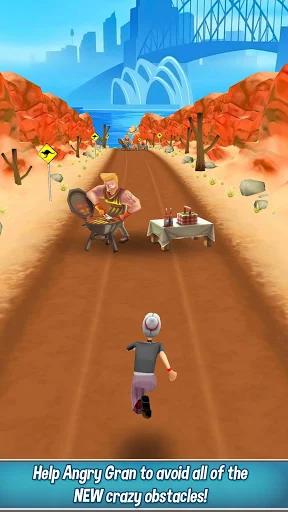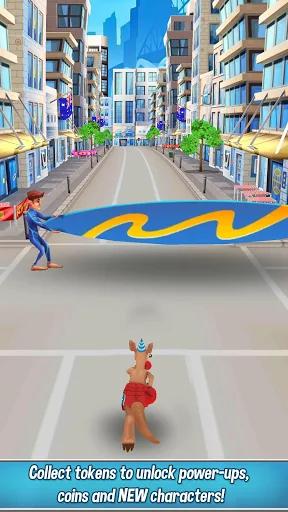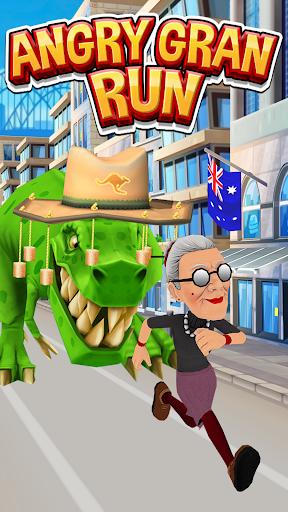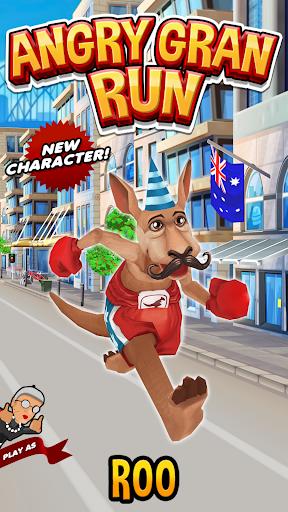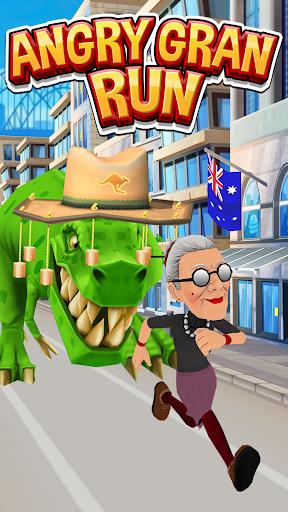 Get the game
Description
Take to the streets with ANGRY GRAN RUN!

Our Granny has been locked away in the Angry Asylum by Fred the agent in white, she's plotting her escape, and she needs YOU to guide her through the streets once she's busted out!

Run, jump, dash and slide over and around tons of different and WACKY obstacles in this crazy new endless running game!

THE BOTS ARE HERE! Bash them out the way and grab their coins to clear up the streets once and for all!

Change your look by buying new costumes including 70's hippy gran, wonder gran, zombie gran and even a PENGUIN COSTUME!

Forget the temple, jungles and subway stations - the cities of New York and Rome await you! Run 2

Buy and upgrade loads of different power-ups like BULLET-TIME and INVINCIBLE SHIELDS.

Watch out for ALIENS, DINOSAURS and other INSANE stuff!

Angry Gran Run is the best free 3D running game! If you love grandma games then you will love this cool FREE running game!
Related Games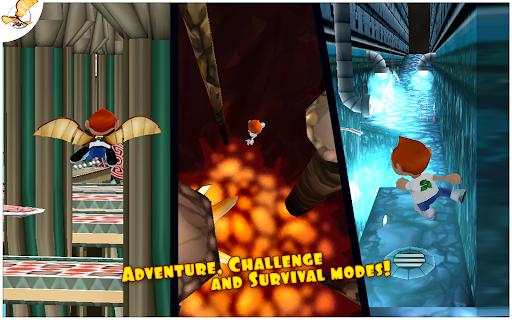 This is a really interesting Parkour game. It is very easy for you to play this game. And even if you have no experience in playing similar games, there is no need for you to worry about your skill because there is a tutorial to guide you to master the basics of the game. You can tilt your device to help Fred move toward the side. And if it is possible, it is better for you to…
23 Sep,2020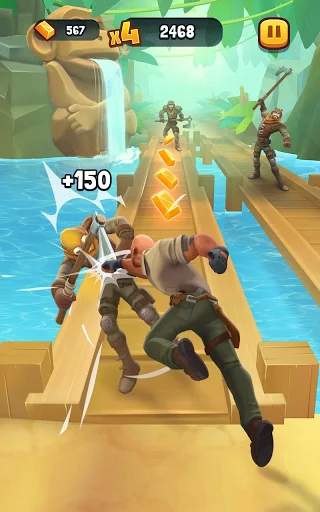 This is a really distinctive role-playing Parkour game. All the 3D graphics in this game will make you feel really relaxing. And each detail is perfect. Unlike other similar Parkour games, in which you just collect all the tiny gold coins, in this game, things are more exciting, you can collect gold bricks. And there is a background story in this game. Originally, you're just a…
23 Sep,2020