Edit Notes
In this game, you will have a great mission of saving mankind. So you must try your best to win rewards to become a really great warrior. Of course, it is not an easy thing to complete this task. And many players made a mistake of focusing on those strong zombies all the time , but you should also pay attention to those weak ones and those half-dead zombies because you will find out that some of them are monsters with unique skills. You think that they are already on the brink of death, but you will never know they will revive anytime and tear you into pieces in seconds. Generally speaking, this is a very interesting shooting game in a confined space. You are trapped in a house which is stormed by a mob of zombies. So you must make every means to defend yourself and keep alive. And at the same time, you need to build many time machines and save all the mankind by trying your best. And it involves 3D technology. So all the details are vivid. And the more exciting thing is that you will have the chance to survive and combat with those bosses equipped with special skills. It is obvious that there is no way for you to take down all those zombies with bare fists. So there are a huge number of weapons available. There is an arsenal in which you can find rifles and many other weapons. And there are even mini guns available. So it is very convenient for you to carry them around and get ready to fight anytime. And the 3D effect creates distinctive atmosphere of royal fighting. This is an addictive game. And if you are a fan of Minecraft, you should not miss this one because it contains characters and designing features that are similar to those of Minecraft. And it feels so good to find cover and try to survive under the fierce attacking of numerous zombies. And even if you are new to such kind of game, you can also try it for yourself. After you play it for one day or several hours, you will get familiar with its controls and its background story. Actually, it is very easy for you to learn the controls. And then you will definitely fall in love with the perfect graphics and animations. So it is time for you to experience all that unique features of this game, including numerous secrets, barrier doors and a large selection of wonderful guns. With these amazing guns, you can fight against those unusual pixel zombies and construct your own time machine. It is better for you to get your own base for the survival. Everything is not easy, especially passing those numerous 3D locations. And even if there are so many fancy guns, you should never lower your guard because you will never know what unexpected events you may come across. But you should not give up. And you must have confidence in yourself and always be on the lookout because the destiny of mankind is in your hands. And you must take up this responsibility. At the same time, you will have a lot of fun because there are so many weapons. You will have a really good time with those pistols, rifles, shotguns and even axes in your hands. They will give you power and passion. And you will enjoy the atmosphere of this amazing royal battle. It is also wonderful to craft your own weapons and ammunition. Anyway, you should try it for yourself. And you will not be indifferent to this game, especially if you are a fan of zombie games!
Promotional Video/Screenshot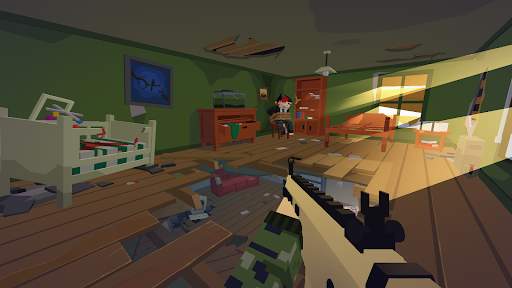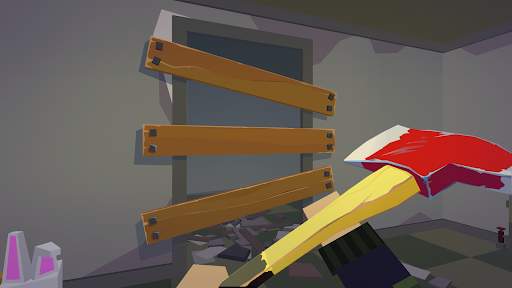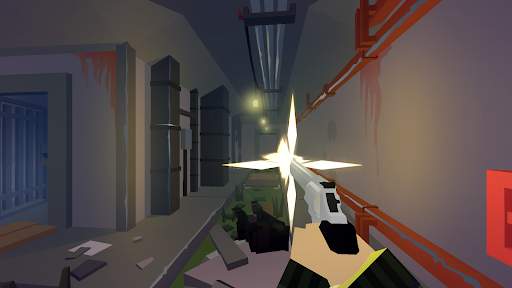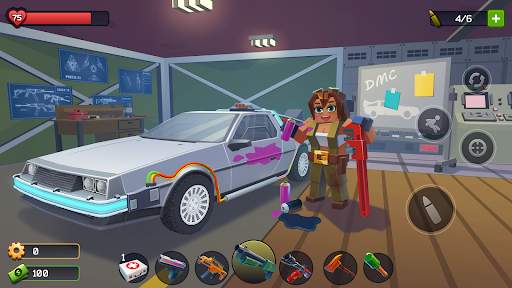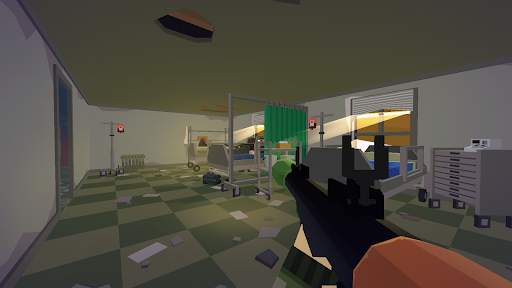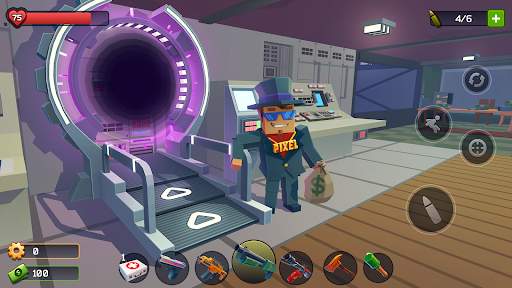 Get the game
Description
You keep the defense inside the house, which is stormed by a mob of zombies. You need to survive, build a time machine and save all the people!

The game has unique features. Barrier doors, numerous secrets and a huge selection of guns will allow you to fight with many unusual pixel zombies. You will get your own base for the survival and construction of a time machine. Your task is the salvation of mankind.

Passing a variety of 3D locations will not be an easy test. Use fancy guns to succeed. Do not forget to look for secret rooms that are on every level. It will not be an easy task, but the rewards received will make you a great warrior!

Install the Pixel Combat: Zombies Strike shooter and get really awesome emotions!

Always be on the lookout. Among the weak and half-dead, there are monsters with unique abilities. They are ready to tear you to pieces in seconds.

Game features:

- Cubic first-person shooter in confined spaces.
- A huge selection of 3D Locations in a pixel style.
- Survival and battle with many unusual bosses with special abilities.
- A huge arsenal of weapons (knives, axes, pistols, rifles, shotguns, machine guns, a flamethrower, a minigun and much more).
- Pocket edition that you can play on the go.
- Lots of 3D Effects that create the atmosphere of a royal battle.
- Craft weapons and ammunition.
- Pixel version of the Black Ops Zombie Mode.
- Characters and design as in Minecraft.

The game will not leave you indifferent.

Install the shooter game Pixel Combat: Zombies Strike. Survive in the shelter under the onslaught of zombies!

Save humanity!
Related Games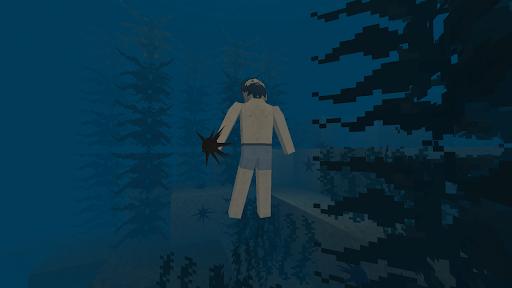 This is a wonderful role-playing game. In this game, your main job is to try your best to survive. It is similar to the Survivalcraft. If you are familiar with the Survivalcraft and then this game will not be strange to you and you can handle it freely. Entering this game, you will find yourself trapped on a deserted island. And there is no one to help you. You are alone here. …
23 Sep,2020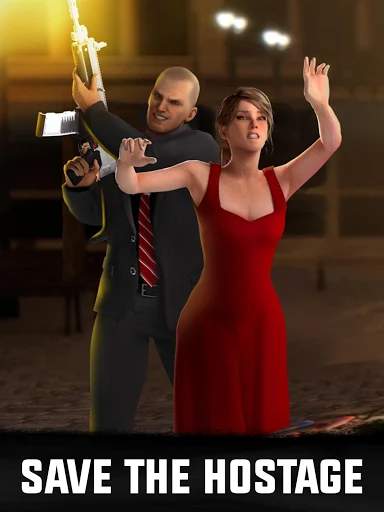 This is a wonderful shooting game. You will have the chance to be a sniper. Everything is so vivid. There is no need for you to show mercy because all of your targets are criminals who have committed different crimes. If you can successfully take them down, which means you do a very beneficial thing to the society. And it is your responsibility to stop these people from doing b…
4 Nov,2020