Edit Notes
This is a very cute and romantic game. In this game, you just need to draw some lines and let the two cute balls meet with each other. And every time they touch with each other, there will be a cute heart floating between them. In terms of skills, it is not very hard to play this game. But you need to use your imagination and wisdom to draw the least number of the line and use the least amount of ink to win the highest scores and all the three stars. Generally speaking, it is easy to pass the level but it is not that kind of easy to win all the three stars for each level. So you need to figure out the correct line to draw before using your pen because there is no eraser in this game. The music in this game is also amazing. It will let you feel like you are flying in the sky like a fairy above the clouds and everything is so light and there is not any burden any more. It feels like all the time belongs to you and these two cute balls and nothing else matters. Besides, you can also buy new skins for your cute balls. All these skins are very cute too. With these skins, you can decorate your ball as a unicorn, a soccer or something else. So just use your imagination and be invincible! But if you are stuck and you cannot figure out the right way for yourself, you can turn to the system, and it will give you some hints, which can prevent you from wasting all of your time in solving a certain level. Believe me, once you become skillful and get accustomed to the solving pattern of this game, you will be addictive to it because these two balls are so cute that you cannot help but try to put them together. And it feels so good when you are watching one ball rolling toward another ball. And how they smile happily when they finally get touch with each other, which can give you a kind of unparalleled sense of fulfillment. To sum up, this game can help polish your analyzing ability and enjoy yourself at the same time. So if you have no good idea about what to do, this might be a wonderful choice to relax yourself.
Promotional Video/Screenshot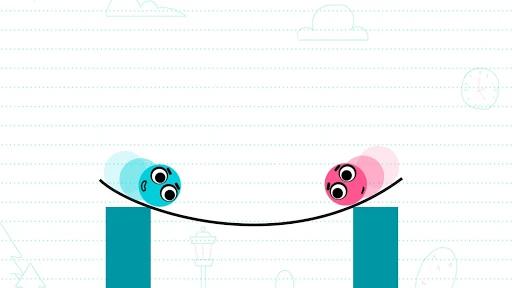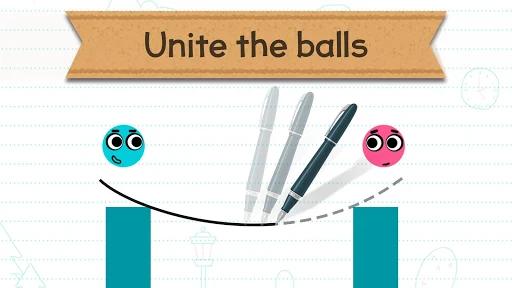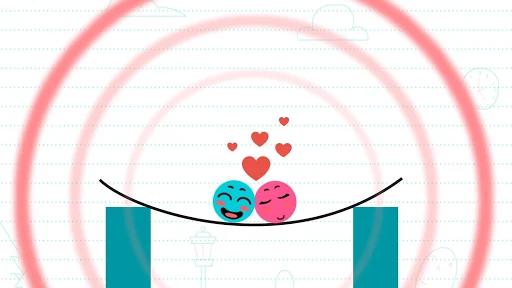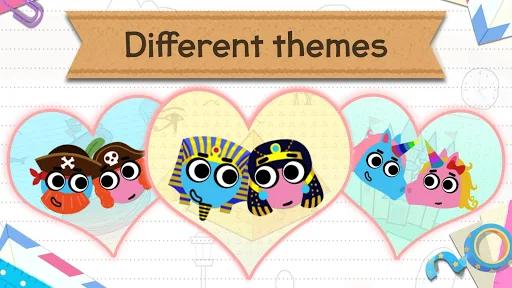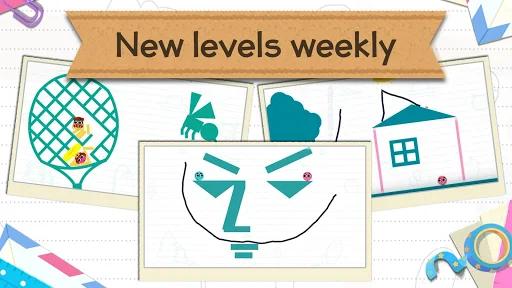 Get the game
Description
It's time to use your brain and find a way to bump the balls!

The rule's easy, just draw lines or shapes to bump the balls, you will need your wisdom and imagination.

You'll surely love this game once you get how it works!

Features:
* Free to play, play it anywhere anytime
* Suitable for all ages
* Simple rules but a little difficult to clear the level, you'll find the addiction.
* You can also enjoy the fun of collecting pens
* Now try to get a higher score and share it with your friends!
Related Games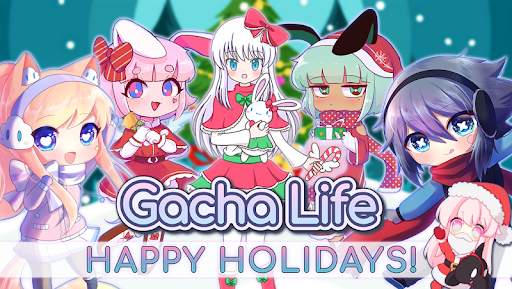 This is the perfect game for your kids to make new friends and improve social skills. In addition to this, your kids will learn a lot of basic skills about making up and personal style designing. Actually, this is a kid friendly game since there is no obvious signs of violence and any other inappropriate contents. Everything here is friendly and healthy. But it is very likely f…
23 Sep,2020 This is a really useful game for you to improve and enlarge your English vocabulary. Maybe you think that memorizing English words is such a boring thing. And it is not effective enough. You just forget all of the words that you memorized one minute ago. And this situation happens a lot when you try to memorize English words in a mechanical way. But this game can help you solve…
18 Feb,2021