Edit Notes
This is a very distinctive game which is totally different from the traditional games. In the traditional games, no matter how wonderful or imaginative the tasks included in these games, what you do is sitting there and tapping on the screen with your fingers. But this game can give you a wholly new idea. There is an Open Street Map in this game. You can find out the Pokemon around you by consulting this map and try to get to the place where the Pokemon is, which is really wonderful. All the traditional games might be not very healthy to your eyes or your shoulders if you play a long period of time because there is no apparent physical activity, but this game can assist you in exercising your body more by leading you to a new place and help you know more about the city. And in this process, there is a great chance that you will make all kinds of new friends. Once you find the right Pokemon, you can try to tame it can let it become your exclusive pet. And there is a supply station for you in this game for you to get whatever that you might need like fairy balls, tree fruits and medicine etc. If you are lucky enough, you can also get Pokemon's eggs. The good news is that you can also add your friends to your game list and track their activity. You can send gifts to each other, exchange Pokemons and try to explore the city together, which would be a really memorable experience. In a word, this game is nothing the same with the traditional games that you might have played, which will open a new world for you!
Promotional Video/Screenshot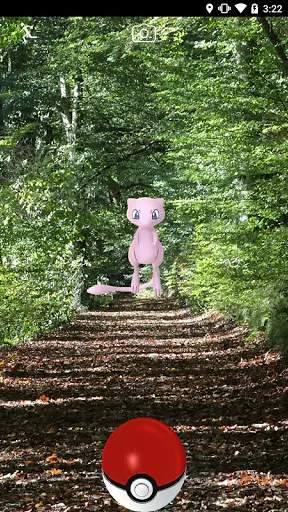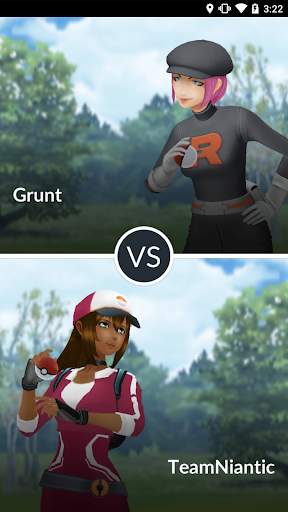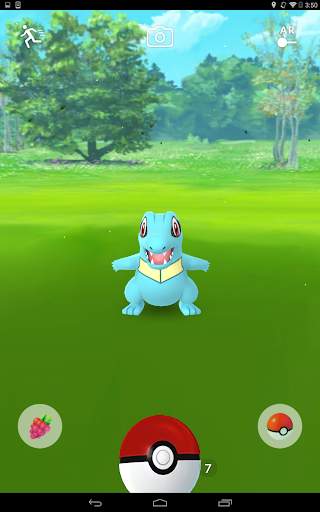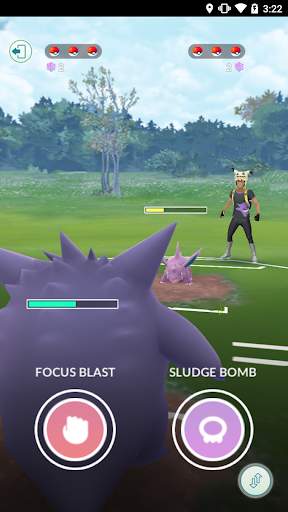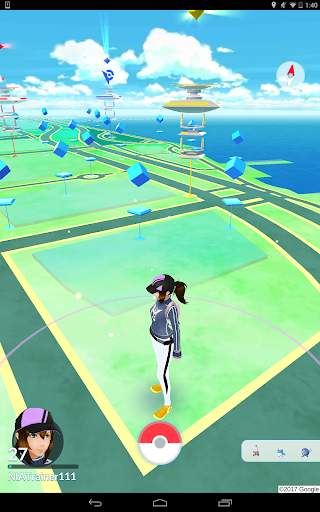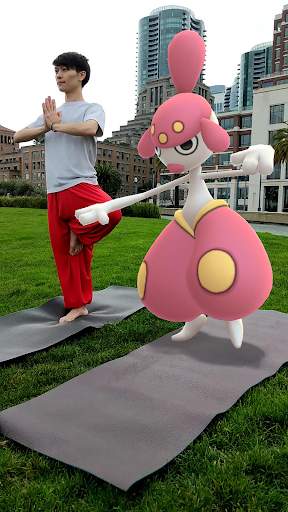 Get the game
Description
Join Trainers across the globe who are discovering Pokémon as they explore the world around them. Pokémon GO is the global gaming sensation that has been downloaded over 1 billion times and named "Best Mobile Game" by the Game Developers Choice Awards and "Best App of the Year" by TechCrunch.
_______________

UNCOVER THE WORLD OF POKÉMON: Explore and discover Pokémon wherever you are!

CATCH more Pokémon to complete your Pokédex!

JOURNEY alongside your Buddy Pokémon to help make your Pokémon stronger and earn rewards!

COMPETE in epic Gym battles and...

TEAM UP with other Trainers to catch powerful Pokémon during Raid Battles!

It's time to get moving—your real-life adventures await! Let's GO!
_______________

Notes:

- This app is free-to-play and offers in-game purchases. It is optimized for smartphones, not tablets.
- Compatible with Android devices that have 2GB RAM or more and have Android Version 4.4–7.0+ installed.
- Compatibility is not guaranteed for devices without GPS capabilities or devices that are connected only to Wi-Fi networks.
- Application may not run on certain devices even if they have compatible OS versions installed.
- It is recommended to play while connected to a network in order to obtain accurate location information.
- Compatibility information may be changed at any time.
- Please visit PokemonGO.com for additional compatibility information.
- Information current as of July 11, 2019.
Related Games This game will have a permanent place on your phone once you try it. This is a very interesting game. It is better for you to run through the guided tutorial to get familiar with the background story. If you would like to spend some time in learning all the relative stories, you will have a better game experience and you can immerse yourself into this game in a deeper way. You …
14 Nov,2020 Welcome into the kingdom of fishes! Here you will have a really great time with these beautiful and cute fishes. So it is time for you to take a deep breath and directly dive into this underground fish world. You will have the chance to do a lot of interesting things here. You can decorate the aquariums to build comfortable homes for your lovely fishes. It is really wond…
23 Sep,2020