Edit Notes
This is a really interesting and cute mobile game. You will find this game bears striking resemblance to the Subway Surfers. But still, you will find a lot of fun by playing this new Parkour game. And if you are a staunch fan of Parkour game, you will find this game really wonderful. And it is not very difficult for you to handle this game, especially if you have similar experience of playing such kind of Parkour games. And Om Nom is really cute when he is running. You will control Om Nom running around the broad streets of a beautiful city. Of course, you need to run as fast as you can. Speed is always the key. But at the same time, you need to help Om Nom avoid all the still and moving obstacles. And if it is possible, it will be better to collect all the power-ups and complete all the missions, including performing some fascinating stunts to collect letters. And if your performance is good enough, you can successfully unlock the new characters from Cut the Rope universe. And you will be rewarded abundantly. And if you can skillfully collect power-ups and boosters like jumping boots, magnets and rockets, you will get extra points. It is really amazing to be the first on the rank list and win all the three stars. Besides, you can discover amazing locations besides the busy streets, including underground tunnels, factory and messy rooftops. Overall, this is a wonderful and relaxing Parkour game. There are no too strict requirements for you to follow. You just need to relax yourself and release your true strength to gain the highest score in the competitions to be the first one on the leader board. This game can also help you strengthen your self confidence. Sometimes the situation in this game is just like the situation in your real life, which is full of so many obstacles which are really hard to know or predict beforehand. And all these unexpected obstacles will just make you feel nervous and overwhelmed. But as long as you find the right way to avoid them one by one, you can still have chance to see the bright side of life. And sometimes you need to be clever enough to fly over all these obstacles and ignore them. So to be an excellent player in this game can teach you valuable lessons to become an excellent player in your real life stage. It will teach you to see both the bright side and dark side of life in a very reasonable and objective way. And when something bad happens, you will learn to deal with them correctly and calmly. But when you come across some amazing surprises like the power-ups in the game, you will also know to forget everything else and enjoy this wonderful moment. So there is no reason for you to miss this game. It is time for you to have this wonderful journey with Om Nom who is anxiously waiting for your coming! Together, you will spend a really great time in this new world. And you will have this unprecedented feeling of relaxing. Om Nom is so cute when he is running forward that you will feel like even the air that you are breathing into your body smells sweet and cute. What are you still waiting for? Just run as fast as you can and you will be the one who dominates the leader board! Let the whole world applaud for your excellent performance!
Promotional Video/Screenshot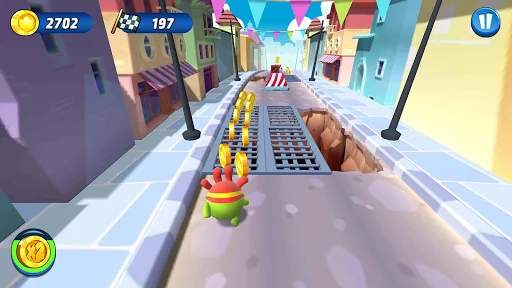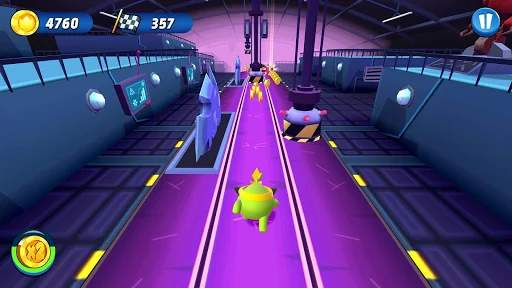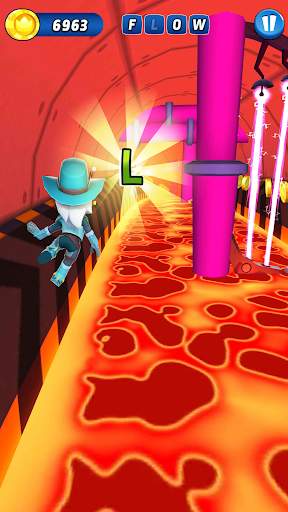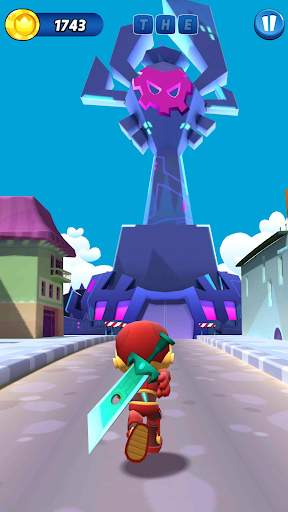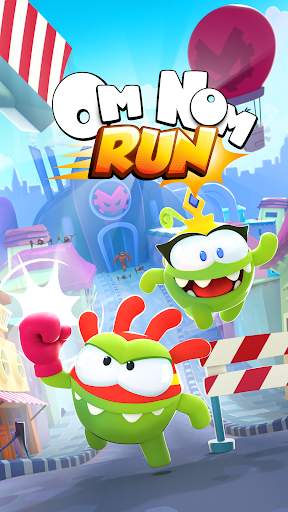 Get the game
Description
Join Om Nom and Om Nelle on a race through the dangerous streets of Nomville: avoid obstacles, use power-ups to clear the way and unlock new characters from the Cut the Rope universe!

- COMPLETE VARIOUS MISSIONS: cover specific distances, collect letters, perform amazing stunts or run as far as you can in endless run mode to get rewards.
- USE BOOSTERS AND POWER-UPS: rockets, jumping boots, magnets and double coins will help you on your journey. Run to collect them and get extra points!
- UNLOCK CHARACTERS FROM THE CUT THE ROPE UNIVERSE: Om Nom and Om Nelle are the stars of the game, but there are many more cool characters and stylish outfits waiting to be unlocked!
- DISCOVER AMAZING LOCATIONS: run through busy streets, messy rooftops, underground tunnels, the robot factory and other colorful levels!
- GET TO THE TOP OF THE LEADERBOARD: gain the highest score in regular competitions to dominate the leaderboard!
Related Games Have you ever heard of the sausage war? Yes, you may want to tell me that there cannot be such thing! How can sausages fight? But it is true. And in this game, you will have the chance to experience sausage wars. You cannot imagine how interesting it is! It will make you laugh all the time. Everything is so funny and so amazing. Your main job is to control one of the sausages a…
23 Sep,2020 Get ready for the all-new Dragon Ball smartphone game that fans around the world have been waiting for! Battle it out in high quality 3D stages with character voicing! Enjoy 1 on 1 action against rival players from across the globe! Card Action Battles with Intuitive Controls - Easily control your favorite DB fighters. - Unleash fierce combos and explosive special moves with th…
23 Sep,2020