Edit Notes
This is a very challenging game. But it is also full of warmth and full of fun. The main tools in this game are ropes and wheels. With these two things, you need to do a lot of rescue work. The first job is to rescue all the cute baby birds with the rope and wheels, which is not very difficult for you. You just need to touch all the wheels hanging in the air with the rocks and open the cage. You can finish this job perfectly. The levels will become more and more difficult. You will meet more and more obstacles. For example, there will be knives falling down from the sky. So to avoid them, you must move slowly and carefully. Once your rope is cut by the knives, which will be the end of the game. You need to start all over again. But the handle of the knives are safe. You can try to let the rope stop moving for a while when the knife is falling down. Or you can try to move them up bit by bit. Don't be impatient. But it is not all about finishing the levels. There are also some surprises for you. You will see some beautiful and ancient amber in which holds a beautiful butterfly. Touch the amber with the rope, you can really start to fly and get a valuable bonus, which would be very useful for you. Generally speaking, there is no fixed way in this game for you to solve all of the problems. That is to say, you need to find your way by your using your imagination and using your own experience. It is also fulfilling to save all those cute baby birds. The exciting and refreshing feeling is unparalleled while you are enjoying the chirpping made by the cute birds and dealing with all those dangerous flying double-edged knives. There are more than one level for you. And each level has its distinctive feature. It will be very easy for you to get addicted to this game. You feel like playing all day without any boredom. You just want to try again and again. It can also train your brain to solve all kinds of difficult logic problems. Because in this game, any successful finishing of the task depends on the complete and perfect beforehand planning and the strategic measures. So you're totally free. And you have all the resources that you need to rescue those birds. But the only thing is to use your imagination, which is the best strategy. Try to use the least time to finish your job to rescue those cute birds and you are the best.
Promotional Video/Screenshot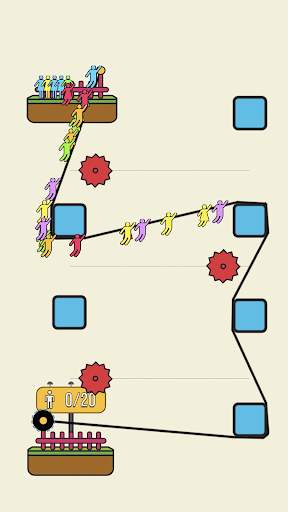 Get the game
Description
Puzzle game with one finger control. Easy to play, hard to master.

Features unlimited gameplay.

Build your newest addiction!
Related Games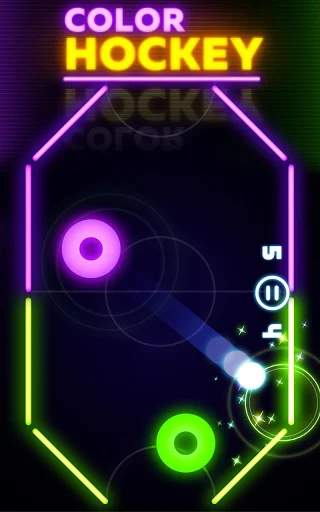 This is a really wonderful sports game. In this game, you will enjoy a lot of fun. Everything is so interesting and exciting. The graphics in this game are very real. And all the tasks and the levels are challenging enough. It is very convenient for you to play this game. You can either play it on your Android phone or on your tablet. So you can play it wherever you go. And the…
23 Sep,2020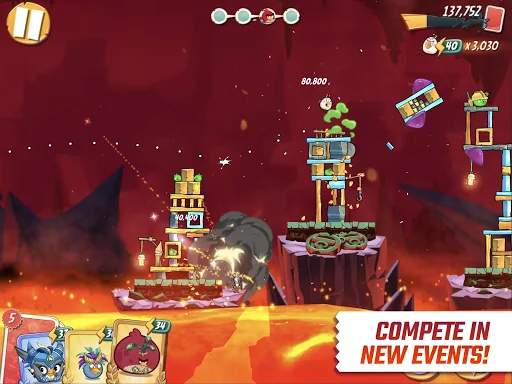 If you like playing Angry Birds, there is no reason for you to refuse its sequel. You will fall in love with those beautiful graphics. And it feels so amazing to destroy those pigs, even if sometimes it is a pitiful thing to watch those pigs screaming and crying when they are falling down into the bottomless valley. The fact is that players around the world like this game very …
18 Feb,2021