Edit Notes
This is a really exciting shooting game. But this game is very special because you will not shoot on the ground. Actually, you will be put into a flying helicopter. It is so amazing to shoot those enemies hidden in the building from a flying helicopter. If you have height phobia, it may be a little bit difficult for you to complete the mission. And sometimes the enemies will hide themselves in the office buildings. So you must always keep focusing on targeting each enemy within your sight. If you fail to locate a certain enemy first, the enemy will just pop up from the corner of the office and shoot you to death. Of course, it is not an easy thing to deal with so many enemies on your own. So sometimes you can use some tricks. For example, you can try to shoot the oil bucket instead of the enemies. The bucket will explode. And in the meanwhile, your enemies will be exploded into pieces. This is a very useful skill to win when you are faced with several enemies and you have no time to kill them one by one. Another wonderful news is that if your performance is good enough, you can try to buy more powerful weapons from the store. It is definitely necessary for you to do so in the later part of the game. Some guns can allow you to shoot several bullets at one time. So you can take down several enemies with one shooting. It is definitely worthwhile for you to do so. It can help save a lot of time and energy. So as you can see, this is not a very difficult game. You just need to find the right angle and shoot. And you will find that in most cases, your enemies will not be your opponents. You can easily take down all of them. But if you get distracted or if you react too slow, there is a high possibility that your enemies may shoot you to death first. So concentration is the key. You must always keep focusing on your shooting job. And if you can manage to complete head explosion or double or even triple kill, you will be rewarded abundantly. It is not a bad thing to challenge your shooting skill and shooting strategy from time to time. And as for shooting mission, the most important quality that you need to acquire is not your shooting skill but your good mental qualities, which means that even if you are under a really dangerous situation and even if you are threatened by a lot of enemies, you must not lose your calmness because once you have any fear in your heart or once you lose your own pace, you already lose. Anyway, if you like shooting, this game will bring you a lot of fun. And it feels so good to employ those wonderful guns and bullets with astonishing power to kill the enemies. And if you have a really bad mood, or if you have some negative energy to release, it is definitely a perfect way for you to let it all out by shooting the enemies to death. And actually it will cost you nothing. And many players think that this game is not challenging enough. But after you try it for yourself, you will find that it gets harder and harder. And if you are a serious shooter, you will fall in love with the beautiful curve of those flying bullets. And you will get a kind of mysterious feeling of happiness from the bottom of your heart because you always feel fragility in some corner of your heart in your real life and you can do nothing about it. But here, in this open world, you feel that you are invincible for the first time with the most powerful gun in your hands!
Promotional Video/Screenshot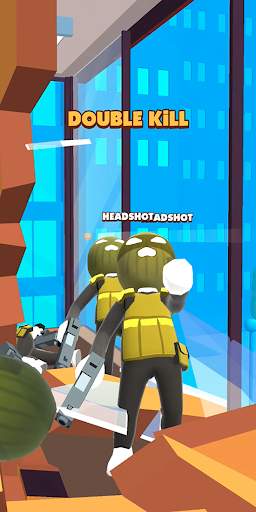 Get the game
Description
Understanding that racism is not inherent in human beings, we corroborate peaceful entertainment and are all for compassion and solidarity.

Hellcopter is a new shooting 3D game.
Jump in a helicopter and go on a deadly mission!
Lock and load your machine gun, aim and pull the trigger.
Try this helicopter simulator and destroy all the criminals who occupied the building.
Blast them with explosives and make cinematic shots!
Endless bullets provided.
Are you ready for some gunplay?
Related Games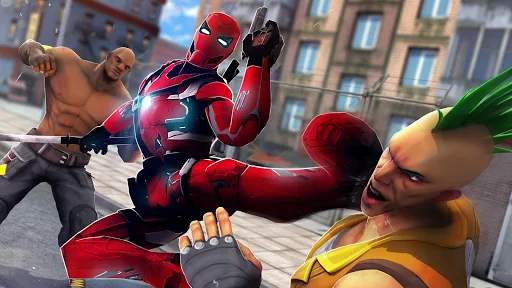 Come into the world of robot fighting! It is time for you to be an invincible superhero! Let your blood boil and unleash all your passion! In this game, you will have a really exciting adventure in the city of vice. You will have the opportunity to enjoy all the superpowers that you have ever watched in the action movies. All the streets in this game are dark. You will see a lo…
23 Sep,2020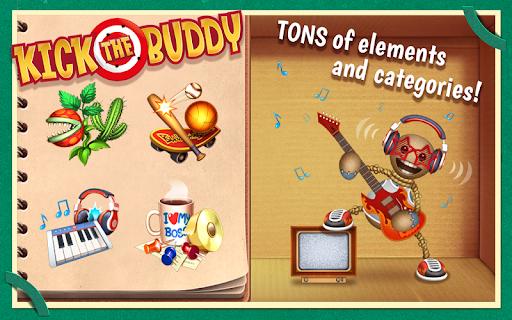 Are you in a good mood today? If not, I am happy to welcome into the world of Kick the Buddy. In this game, you will meet Buddy first. Buddy is a puppet made of linen filled with cotton and two buttons served as eyes. You can aim at Buddy, click the mouse and a knife would be cut into Buddy's body. You might think that this is cruel and Buddy will scream out of pain or fear. Ac…
23 Sep,2020