Advertisement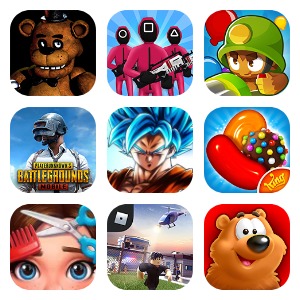 Edit Notes
This is a really wonderful slow-paced simulation game. You will definitely like its well-designed and aesthetically pleasing graphics. The animation is nice. All the details are remarkable. The whole game runs very smoothly even on low-end devices. The most wonderful news is that there is no need for you to use real money to expand your farm. You can totally use the in-game currency to grow your town into a bustling city. But the thing is that you need to be patient. So if you are someone who is eager to get immediate rewards, this game may not be for you. As for the gameplay, it is very simple for everyone. At the beginning of the game, you will get 10 plowed plots of land. And you have to unlock more plots by growing your town's population step by step. And you can begin with planting wheat, and eventually you can grow other staples like sugarcane and cotton. You should know that it is not just about working in a farm and harvesting the crops. It also involves managing the happiness of your citizens, which will directly determine how many people can live in your town. You can make your citizens happy by building decorations and certain types of buildings. If all the villagers are happy enough, you can increase your population by building more houses. It is time-consuming to build houses and grow your population. So you can do several things at a time in order to save more time and energy to make your work efficient. For example, once you have already planted the crops, you can take care of your cows. After you milked the cows, you find out that it is time for you to harvest your crops. By gathering more resources, including egg, carton, wheat and milk, you can unlock more land and increase your population. The amazing thing is that it is totally okay for you to sell these items and resources to make money. And eventually, if you work hard enough, you will have the chance to build skyscrapers. And the most distinctive feature of this game is that it is not all about harvesting crops. In the meantime, you can try to visit the zoo and do other alternative activities. You can play with the animals in the zoo. And there is even a mine. You can use explosives to unearth valuable minerals and get new rewards, which is immensely satisfying. And you should know that there are so many things to do. It is better for you to work with your friends, though it is not required. But it will be much easier for you to cooperate with other people as you can share supplies and other resources. You cannot imagine how wonderful it is to run your own town. It is time for you to plant and harvest crops and build different types of houses and trade what you collect for money and new materials. The most fabulous thing about this game is that everything is presented with the usual cartoon style. So the cows you milk are really cute. And the townspeople are rather short and adorable. It seems that you are always doing the same thing. But there is no way for you to get bored with this game. Actually, it is very easy for you to become addicted to it. You just want to stay in this town forever and make it become bigger and bigger. It is such a satisfying and fulfilling thing to do. You can choose different ways to create your own town and build it in the way you like. So you will have a lot of fun. And it is definitely a superb way for you to pass some free time.There is no reason for you not to try it!
Promotional Video/Screenshot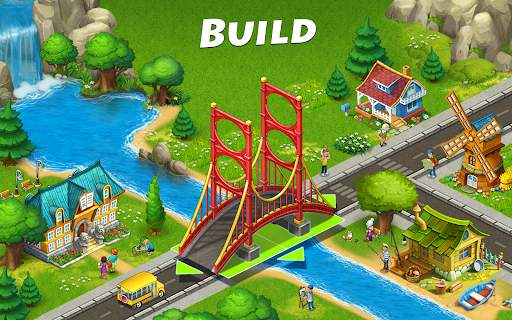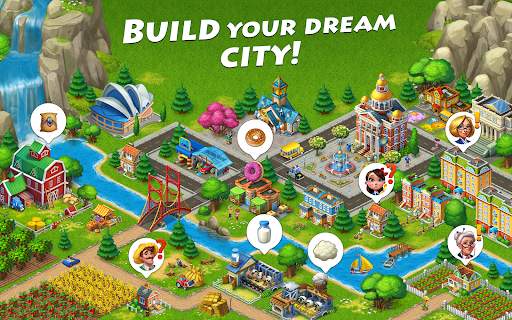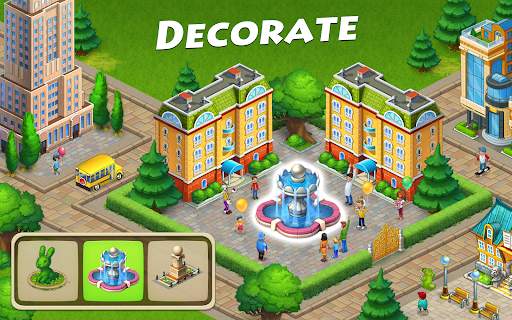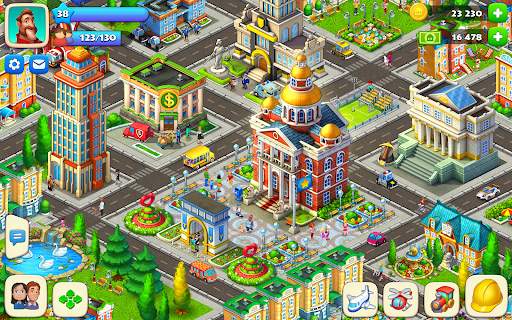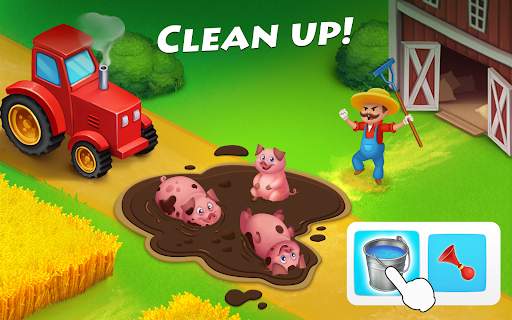 Description
Township is a unique blend of city-building and farming!
Build your dream town! Harvest crops at the farms, process them at your facilities, and sell goods to develop your town. Trade with exotic countries. Open restaurants, cinemas, and other community buildings to give life in your town special flavor. Explore the mine to get resources and find ancient artifacts. Run your own zoo and collect animals from around the world.
Are you ready to become a farmer and city-manager to build your dream? Let's get started!
Township features:
● Different buildings and decorations you can use to create your dream town
● Various crops to grow and later process at your factories
● Fun, charismatic townspeople with orders you need to fill
● Your town's mine packed with ancient artifacts to discover and collect
● Lovely animals to take care of
● Farms to manage and expand
● Exotic goods brought from islands
● A zoo to build where you can even breed animals
● Country flags and famous landmarks you can use to decorate your town, like the Statue of Liberty, Big Ben, and many more!
● Play with your Facebook and Google+ friends, make new friends in the game community create your own clans!
Township is free to play, though some in-game items can also be purchased for real money.
*Internet connection is required to play the game and enable social interactions, competitions and other features*
Enjoying Township? Learn more about the game!
Facebook: www.facebook.com/TownshipMobile
Twitter: twitter.com/township_mobile
Questions? Contact our Tech Support at
[email protected]
Related news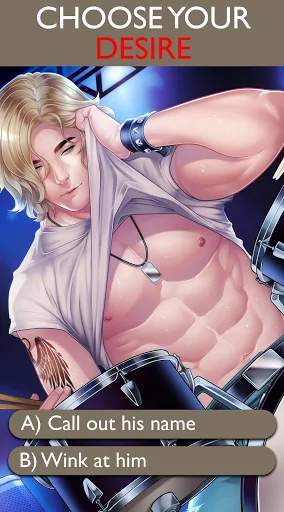 Love is a very important topic in our life. But many people have different kinds of problems to deal with their love life. They don't know how to properly express their love and their intimate feelings toward other people. This game can give them a golden chance to learn to express their love effectively. In this game, you will be a character who has been living in New York cit…
23 Sep,2020 This game can help you realize your dream of becoming the most wonderful chef in the world. If you like to make delicious food in your daily life, there is no reason for you to miss this game. It can help you improve your cooking skills. In the meantime, you will have a golden chance to try different recipes. There is no need for you to worry about that you may waste some ingre…
21 Oct,2020