Edit Notes
It is time for you to start your space journey with Nyan cat. You will have a really great time with your cat. Technically speaking, this is a Parkour game. But this game is unlike traditional Parkour game. In the similar Parkour games, you just lead an animation figure to run on the ground, at best, on the roof of some objects. But in this game, you will fly among the stars and over the rainbow with a cute cat. Can you imagine that? Flying over the beautiful rainbows with cute Nyan cat. This will be a really beautiful and sweet memory. You will definitely enjoy yourself a lot. If you are a skilled player in terms of Parkour games, you can perfectly handle this game. Even if you come across some problems, you can find your own way to fly over the rainbow with your cat. But the most important thing is to enjoy yourself and enjoy the wonderful and comfortable feeling of being surrounded by many, many delicious foods, shining stars and by those colorful rainbows. Maybe you once experienced all these fairy things in your dream. But in this game, all of these things will come true because each detail is so real, which means that your space-flying dream will come true in this game. And you will definitely like this unprecedented journey with the light-hearted background music. Everything here is so refreshing. So when you have nothing else to do or when you have a really blue mood, it is definitely a perfect choice for you to enjoy yourself for a while in this mysterious universe. And Nyan cat is always waiting for you. It is very simple for you to control this game. You can just guide your cat to eat food items, including donuts, milk and other delicious food to earn more scores. And if you would like to, you can try the multiplayer mode with your best friends and see who can run farther. Actually, there are several modes in this game. In each mode, you will have a totally different game experience. You will feel like that you are traveling through different worlds. The background music also varies from mode to mode. And the most exciting thing is that you will have the chance to get different power-ups in different modes. If you have enough time, it is definitely an exciting thing to explore each corner of this wonderful world. But since you are flying in the sky over those rainbows, you must be careful and pay attention to the road ahead. If you fall into the black hole located at the bottom of the screen, which will be the end of the game. So it is very important for you to keep focusing on flying from this rainbow to another rainbow and always keep jumping and running forward, which means that you cannot get distracted while you are playing this game. Your full concentration is the key for you to win. But it feels so good to cover a long distance in a short time. And it feels even better to collect gold coins. So as long as you have confidence in yourself, you can help Nyan cat discover more universes and make a new record. You can just be relaxed and give yourself the full right to enjoy the feeling of freedom. It will be a great pity for you to miss this interesting game because you will have so refreshing experience and breath-taking moments in this game. It can help you get rid of all the monotonous feelings that smothered you to boredom in your real life. Everything is so enjoyable here. And you feel like that you want to stay here forever with Nyan cat and with those wonderful food items. This is a world of fairy tale! So it is time for you to fly into the space with your cat. Of course, sometimes you may drop into the darkness. But you should never give up. Without you, how can your Nyan cat make the record on its own?
Promotional Video/Screenshot Get the game
Description
Race through the candy filled vastness of space with the internet's #1 rainbow-riding nyan space cat in this casual platformer game.
Nyan Cat: Lost in space allows you to take flight as the most celebrated rainbow-propelled cat in internet history. Guide Nyan Cat through infinite space avoiding evil cosmic horrors, such as space dogs, while collecting intergalactic sweets.
You wanted more nyan-ness in your life? Look no further!

Enjoy the crazy, colorful space adventures of Nyan cat, featuring:
- Nyan Cat, hurling through candy filled space themed levels!
- Cheery & colourful graphics - lots of rainbow colours, as expected!
- Collect space candy & space powerups!
- Unlock new Nyan cat skins, and level themes!
- 10 Nyan cat comics included for your pleasure!
- Online leaderboards!
Related Games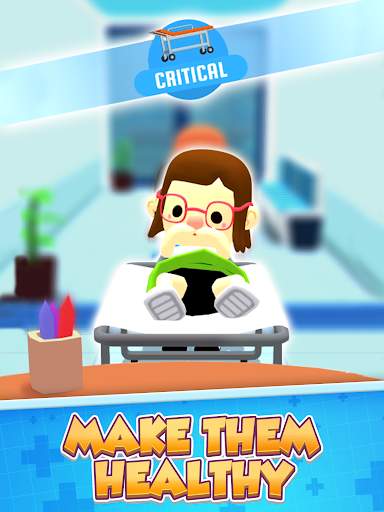 In this game, you will have the chance to be a dentist who is excellent in dealing with different kinds of teeth problems. You will repair different types of broken teeth. You will enjoy yourself a lot in this process. And you will also master the basic knowledge about being a dentist. When you have some teeth problems in your real life, you just go to see the dentist, lie down…
23 Dec,2020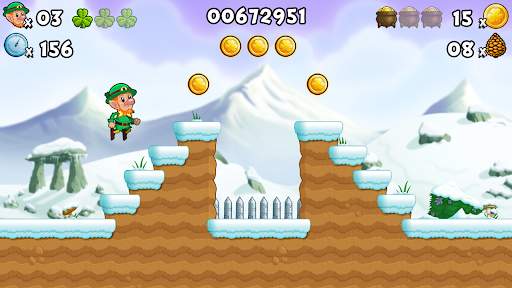 This is a classic game. It has many fans around the world. There are 12 distinctive worlds in this game and more than 96 levels, 10 different types of power-ups available. Players will have different game experience in different worlds and levels. The most exciting thing is to fight against 13 kinds of enemies. Of course, it is not an easy thing to deal with these monsters. But…
23 Sep,2020