Edit Notes
Welcome into the kingdom of fishes! Here you will have a really great time with these beautiful and cute fishes. So it is time for you to take a deep breath and directly dive into this underground fish world. You will have the chance to do a lot of interesting things here. You can decorate the aquariums to build comfortable homes for your lovely fishes. It is really wonderful to see those gorgeous fishes talk with each other. Of course, you cannot let your fish go hungry. You need to feed them timely. And this is not enough. You must also keep your fish in a good mood. So you need to play with your finned friends. Maybe you think it is crazy to entertain a fish. But actually, once you try it for yourself, you will find that those beautiful creatures are really funny and cute. Actually, you can even tell them your secrets that you cannot possibly reveal to anybody in your real life. Your secrets are always safe in this world. And what you need to do is very simple. You can just take your time and solve those puzzles. By matching three pieces of the same type through swapping adjacent ones, you can clear the three tiles. And there is a specific goal for you to achieve in each level. For example, you need to clear all the golden tiles to beat the level. And at the end of level, if your performance is good enough, you will be rewarded with more than 300 golden coins. With these coins, you can buy food and other items from the store for your fish. These items can be used to decorate the aquarium. In some level, you need to clear all the tiles to finish the puzzle. But the good news is that you can try to use some tricks and power-ups. If you can match four tiles of the same type together, you will get a firecracker. You can swap it with an adjacent piece to launch it. It is advised to make more firecrackers. In this way, you can complete the level as soon as possible. You can also try to explode power-ups just by double-tapping them. If you would like to give it a try, you will definitely get an unexpected surprise. You will get a bomb if you can match five tiles of the same type together. You may think that it is too hard to match five pieces together. You may even worry about your game skill. But you should rest assured because there is a really cute turtle in this game. This clever turtle will be your guide and show you step by step about how you should solve the puzzle. Anyway, this is an interesting and exquisite game. You will have a lot of fun in this fish world. You can be friends with all these cute fishes. So if you have nothing else to do and you want to find something interesting to kill your time, this game will be your best choice. You will never regret for trying it. I believe you have played many similar puzzle games. And you may think all these games are the same and make you feel boring. But this underground puzzle game is really amazing because the existence of these cute fishes. And you can even try to create your own aquarium here. Nothing can be more exciting than this! At last, even if you have no available wifi connection, you can get access to this game anytime and anywhere. Now is your time to dive into this fish world and start your underground adventure. You will find that no one can replace these colorful fishes. They are so delicate but so brave at the same time!
Promotional Video/Screenshot Get the game
Description
Never Fishdomed before? Take a deep breath and dive into an underwater world of match-3 fun with Fishdom, an all-new free game!
Try challenging and fun match-3 gameplay with unique puzzles as you decorate aquariums to create cozy homes for lovely talking fish. Feed them, play with them, and watch them interact with each other. Hey, your finned friends are waiting for you, so dive in now and enjoy this amazing underwater adventure!
Features:
● Unique gameplay: swap and match pieces, design and decorate aquariums, play with and take care of fish—all in one puzzle game!
● Play hundreds of challenging and fun match-3 levels
● Compete with other players to develop your aquarium even faster
● Explore an exciting aquatic world with funny talking 3D fish that each have their own personality
● Liven up fish tanks with breathtaking underwater decor
● Grab your scuba mask and enjoy amazing aquarium graphics
● It's a blast for everyone: share your Fishdom mania with your Facebook friends!
● No Wi-Fi or internet connection required to play
Please note that Fishdom is free to play, though some in-game items can also be purchased for real money.
Enjoying Fishdom? Learn more: Facebook: facebook.com/Fishdom Instagram: https://www.instagram.com/fishdom_mobile/ Twitter: https://twitter.com/FishdomOfficial
Questions? Contact our tech support at
[email protected]
Related Games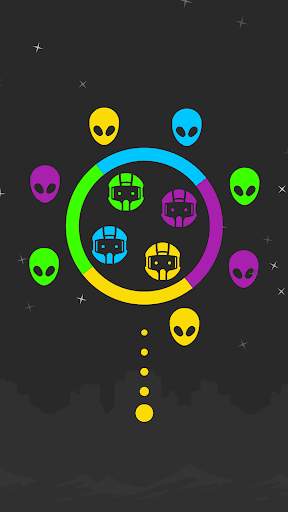 This is a world of colors. You will find all the objects are of different colors and you need to let the ball bounce through the part of the circle with the same color. This is a very simple game. But it is very easy for you to become addicted to this game. Players around the world like this game very much. The most distinctive feature of this game is that there are more than o…
23 Sep,2020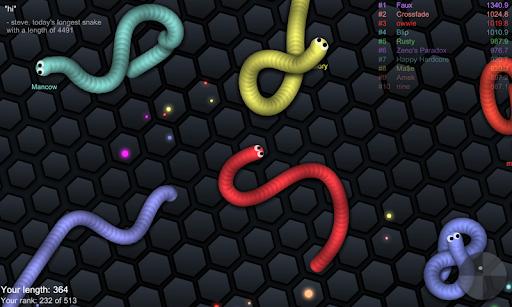 This is a really interesting game. In this game, you will be a snake. And it is very simple for you to play this game. You just need to become stronger and longer by devouring all the colorful dots on the screen. Actually, it is really fun to play this game with your best friends. You can try to compete with each other and see who can be the winner. You will laugh a lot while w…
23 Sep,2020