Advertisement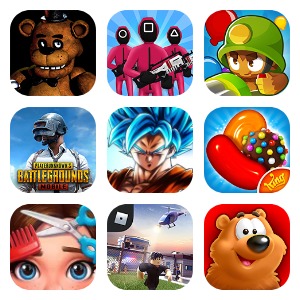 Edit Notes
This is a wonderful color-by-number game for adults. You may think that it is rather naive for adults to play such kind of coloring game. But it is definitely worthwhile for you to try this game, since there are so many gorgeous pictures. You will have a breathtaking feeling. There are altogether 4000 pictures available. And they can be divided into several categories. There are pictures about flowers, hobbies, places, and animals. Many players love the flower category very much because there are so many exotic flowers to paint. It feels so good to paint those flowers. Of course, sometimes it may take some while for you to find the right color, but you should be patient. The whole process can make you calm down. Once you successfully finish a work, you will feel so proud of yourself. And you will also find some unique buildings and real places to color. It is also interesting to color the cutest animals that you like. All you need to do is to give those interesting and gorgeous things the right color. Maybe in your mind, you just paint these things by choosing a certain color. Actually, you are giving these flowers and places new lives because without color, as you can see, they are soulless. And as the game progresses, you will also find more pages on which you can give color to the horoscopes, the people and many more things. You will find that all these pictures are marked by a series of numbers. Once you get your job done, you can share your masterpiece with your friends and family. So when you have nothing else to do and you just want to clear your mind in a very smooth and quiet way, you can just open your color book and spend some time in this colorful world. You will find a kind of unprecedented feeling of silence. All of a sudden, life is also as colorful as the picture book in your hand. And you will also find the strength to give your life different colors, even if it is gray for the moment. So there is no need for you to rush forward. You can just take your time and enjoy this artistic process of coloring one stroke after another, you will find that everything in your hands has a new life again. The most important thing is that all the pictures in this game are delicately and artistically designed. They are really amazing. Such beauty can help you forget everything else in a moment. You will feel that this whole world is so silent and so beautiful. Suddenly, you will realize that your real life is also so beautiful, but you just missed the opportunity to observe its beauty because of your carelessness and take-for-granted attitude. There is no sign of violence in the game. You can just leisurely enjoy your coloring time. It is so nice to make a picture become colorful bit by bit. It feels like you turn the winter into the summer in the blink of an eye. Everything makes you feel like that you are just doing magic. There is no way for you to feel boring because you will feel no frustration of any kind. There is only silence and beauty here. Now it is time for you to immerse yourself into this world of numerous colors. By the moment you open your color book, you will feel like that the whole world is yours. While we are playing most of the games, our original motive is to kill some spare time. But this game is not only about wasting your time, actually the whole process of coloring can make you feel alive, truly alive at this moment when the color is seeping into the picture bit by bit!
Promotional Video/Screenshot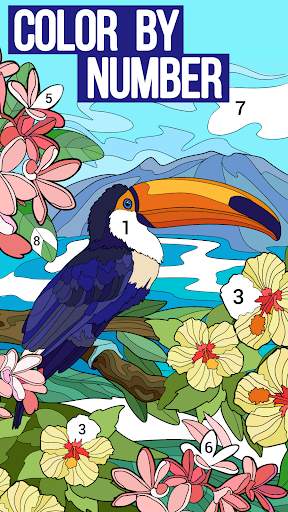 Description
EXCLUSIVE PICS! Color your favorite pics
and discover new DISNEY category!
Happy Color™ is a color by number game for adults. There are so many colorful, breathtaking pictures to color!
All 4000 of them are free. We have a great number of categories in our paint by number app:
- Animals. Just find the cutest buddy you want to color;
- Places. Find pictures of the real places and unique buildings beautifully painted in our coloring book;
- Hobbies like sports, music, board games, puzzles and other coloring pages;
- Flowers. The most beautiful and exotic flowers are already painted.
All you need to do is to color them in our coloring by number book!
And this is only a small part of the pictures we have in Happy Color. Open the game and you will find people, mosaic, mandala, horoscopes, fantasy, art and many more coloring pages.
Coloring has never been so easy, all pictures are marked by numbers. Open your color by number book and rediscover the simple relaxation and joy of coloring. Paint and share your favorite adult coloring pages with friends and family, let everyone see your fantastic coloring pages!
Color your life with our adult coloring book Happy Color!
We are constantly working to make our coloring book better, please, share your feedbacks:
[email protected]
Join our Facebook community and enjoy more pics every day:
https://mobile.facebook.com/happycolorbynumber/
Terms of Use: www.x-flow.app/terms-of-use.html
Privacy Policy: www.x-flow.app/privacy-policy.html

Happy Color has a lot of unique pictures hand drawn by professional artists, as well as pics of famous characters, comics, cartoons etc. owned by well-known studios.
Marvel (© 2020 MARVEL)
DISNEY (© 2020 DISNEY)
Related news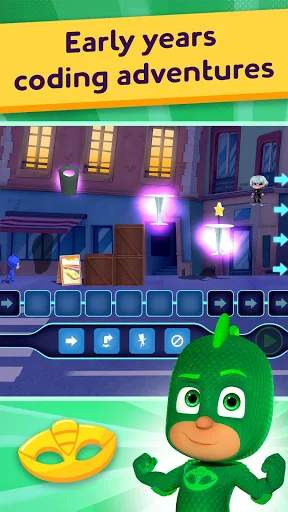 This is a really great game for children. There is no need for you to worry about that it may be too difficult for your young child to play because there are three modes available: easy, medium and hard. So you can choose to start from the easy mode. Even if easy mode is still not easy for your child, it is OK because there will be a training programme before your child really …
23 Sep,2020 This is the best building management and simulation game for you to play with your children. It is very convenient for you to play this game. It is available both on IOS and on Android. Although it is totally for free, at the beginning of this game, you just have a fair amount of coins, which only allows you to use a few stores and barely get your business started. You will fin…
23 Sep,2020