Advertisement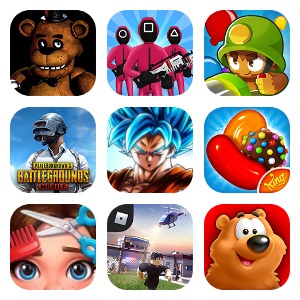 Edit Notes
This is a wonderful and exciting water slide racing game. Everything in this game is both fun and crazy. You can fully enjoy yourself on this free track. There are not too much rules for you to abide by. You can just be yourself and race forward. But you will not be alone. You will race forward with other players around the world in this new world. You will slide in the middle of the air and below you is the ocean. So if you have height phobia, which might put you in a disadvantageous position. But be brave! It is really exciting to slide in the middle of the air and to feel that crazy feeling. Besides, you cannot lose your concentration. The thing you need to do is to overtake other players, which needs you to run as quick as you can. Besides, you cannot lose your balance, otherwise you will drop into the bottom of the ocean, which is really crazy. So the key is not off the track. But speed is not enough. While you are racing forward, you need to pay attention to those brown blocks on the tracks. Do not run into any of them. You will be dead once you bump into any of those blocks. The good news is that there are many power-ups on the track, so do not miss any of those power-ups. Some of them can give you faster speed; and some of them can give you protection. Sometimes, it is mean to push your opponent down the track and let him drop into the ocean, but sometimes if there is an emergency, this is also a good and acceptable way to protect yourself. Anyway, it feels so nice to race forward with so many cute buddies from the different parts of the world. Although you do not know each other, but it is also a great thing to share this great happiness at the same moment, which will be a great memory for you. You are totally free in this world. On this track, it may be important for you to overtake your opponents, but what really does matter is to overtake the old you and find a brand new you. So you can just forget everything else and run forward as fast as you could. And at the end of the track, there will be a swimming pool waiting for you. So be the first one to get there, and you will be the final winner!
Promotional Video/Screenshot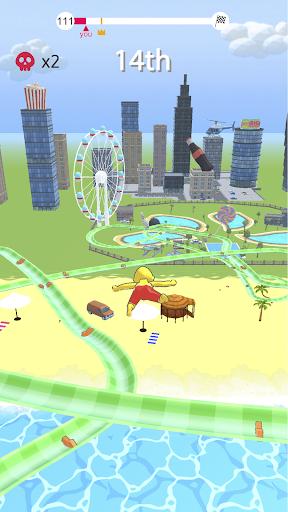 Description
Reach to the end of the water slide, try to be the first. Bump other players during the race and have fun playing this colorful and sunny water slide game.
Related news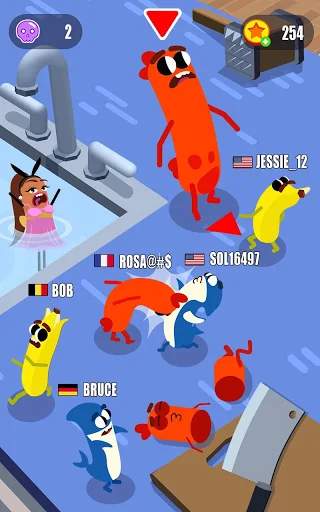 Have you ever heard of the sausage war? Yes, you may want to tell me that there cannot be such thing! How can sausages fight? But it is true. And in this game, you will have the chance to experience sausage wars. You cannot imagine how interesting it is! It will make you laugh all the time. Everything is so funny and so amazing. Your main job is to control one of the sausages a…
23 Sep,2020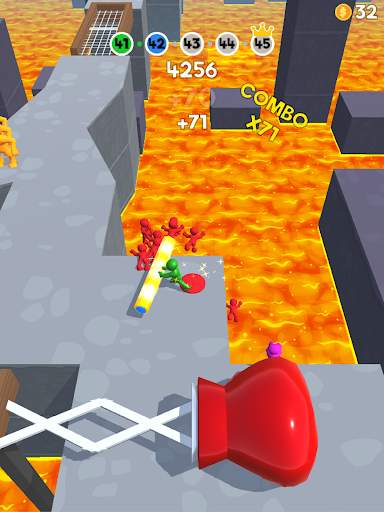 You may feel this game does not make any sense. But it is really fun to play this game. And players around the world like this game very much. You will find limitless joy and pleasure by playing this game. And it is very easy to play this game. You just need to push all the people of different colors off the edge of the 3D stage in order to be the winner. At the beginning of th…
23 Sep,2020