Advertisement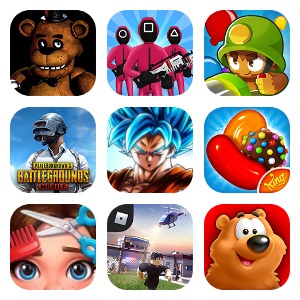 Edit Notes
This is a really wonderful game. In this game, you will spend a happy time with our cute Bean. He is not very strong, he is not very clever, but he is always willing to serve you whenever you need him. It is very easy for you to play this game if you like drawing. But you need to be creative because each level is different. You need to think differently to help Bean reach his destination, which adds some difficulty for you to finish your mission in a limited period of time. All you have is a pencil and you need to draw lines with this magic pencil and draw the perfect sketch to save the Bean. The idea of this game is originated from the Dumb Ways to Die. This amazing drawing game will be a wholly new adventure for you to experience. You will fall in love with this cute Bean bit by bit and you will remember to visit him from time to time when you are in a bad mood, or when you want to relax yourself. At the first sight, this Bean might be a little bit clumsy and you must get confused about how to help him reach his destination in the given limited period of time. Once you try for some times, you can successfully master the ability to draw the perfect sketch the to transfer him into safety. This puzzle game will be different from other puzzle games that you ever played before. It is totally brand new. And all the levels in this game are innovative. There is no way for you to feel boring by playing this game because there are lots of interesting puzzles to keep you entertained and engrossed into it. The scenarios in this game will always challenge you to think up different plans. There is no fixed pattern here. It is better if you know some real physics and you have interaction with the world and know many common things in our life because there will be some obstacles that might hinder our Bean. All these obstacles might hinder Bean from different directions in an unexpected way. So you need to take these obstacles into consideration before you really draw that line. If your performance is good, you can win lots of shining pencils. Of course, to be a successful player, you must first learn to be a successful failure. So there is no doubt that there will be moments in which you are totally at lost and all your performance is not good enough. But anyway, the key is to enjoy yourself and spend some happy time with Bean. Believe me, he will eventually win your heart fully and wholly. At last, there is no need for you to worry about the language problem, because different language versions are available in this game. So what are you still waiting for? Just start your adventure with our cute Bean and forget everything else. Reaching destination is your goal. But enjoying this process is also very important. And it will bring you a totally different feeling to by playing this game. Maybe at the first sight, you just think this is a very simple game, but once you try it, you will feel like it dips pleasure into your blood and body drop by drop. Everything is so exhilarating and you will love it!
Promotional Video/Screenshot Description
Draw lines with your pencil and save the beans with your sketch!

Dumb Ways to Draw is a drawing puzzle game from the world of Dumb Ways To Die! Full of your favourite Beans but not in the way you remember!

A whole new adventure to experience! Once again the clumsy Beans need your help but this time you'll DRAW the Beans to safety!

Nothing like you've seen before! Brand new game! Brand new levels! Brand new Beans!

Features :

Lots of interesting puzzles to keep you entertained!
Save beans in a number of scenarios!
Real physics, interact with the world!
Win lots of shiny pencils to save your beans!
Lots of splats and funny death moments!
Localised in lots of languages!
Related news This is a really interesting game. In this new world, you will have a really cute pet. His name is Pou. Do not underestimate this virtual pet. He is much clever than the real pet. And he can be your best buddy if you would like to visit him every day. You can do a lot of interesting things together. Of course, it is not a very easy thing to nurture a pet day by day. You need to…
23 Sep,2020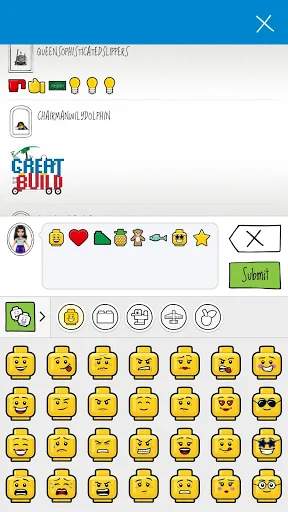 This is a creative social space created for children. They can share their own Lego works here. Your child would be very happy to have such a wonderful platform on which he or she can communicate with other children about their latest and favourite Lego masterpieces. And they can also leave messages with Emoji and words under other children's works. This can also help them lear…
23 Sep,2020