Advertisement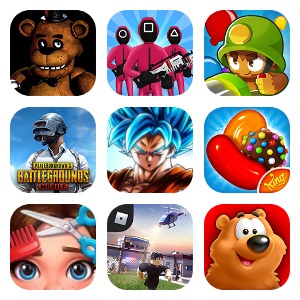 Edit Notes
This is a really interesting and wonderful game. This game is not only about killing some free time when you have nothing else to do, but can help you expand your basic knowledge about this world. It includes almost everything, including movies, music, countries and so on. It is very simple for you to play this game. You just need to drag the bar at the bottom of the screen to the right answer. But if you choose the wrong answer, all your men will drop to the ocean below. So when you are not sure about the answer, it is better for you to put your men on different answers. So you can continue the game even if you are not one hundred percent correct. And there is no way for you to feel boring. The first reason is that you just want to challenge yourself again and again. And at the end of each level, if your performance is good enough, you will be rewarded abundantly. Sometimes, you will also get an opportunity to choose among several mysterious chests to get coins, gems and hints. Another reason is that all these questions are really interesting and surprising. For example, the question might be "How many golf balls are there on the moon?", "How many colors are there in a rainbow?" and "Digestion typically releases what chemical that makes you happy?" All these questions just make you become more and more curious about what the next question might be? And if you would like to, things will be more fun if you play this wonderful game with your friends and see who can get more stars. Actually, this is not a gaming process, it is more like a kind of learning process. You will learn a lot by playing this game. And all that you learn through this game may of be great help someday when you are taking an examination or when you are dealing with some tricky problems. So it is wise for you to play this game from time to time and not to delete it from your phone after trying. Playing this game as a part of your daily life will be the most beneficial thing. It can help you know more about our nature, our planet and our human body. This game can even bring you an opportunity to view the whole universe from a totally new perspective. You will know a lot more about things and phenomena in our daily lives by playing this game. If you are an adult, of course you can win higher scores because of your rich life experience than your child. But it is also a really wonderful way for you to help your child learn things that you know about though this game. Besides, this learning process can help strengthen the parent-children bond. Overall, you will be regret if you miss this game. And you will be life's winner if you would like to spend more time in playing this game, which contains nearly the whole encyclopedia. Maybe you usually think that it is a kind of wasting time to play games, but this game can definitely bring you a lot of knowledge. And it is a really good thing to spend more time and energy on this game to learn more things through this kind of interesting way. So what are you still waiting for? It is time for you to learn things about this universe and to play at the same time. Nothing can be better than this!
Promotional Video/Screenshot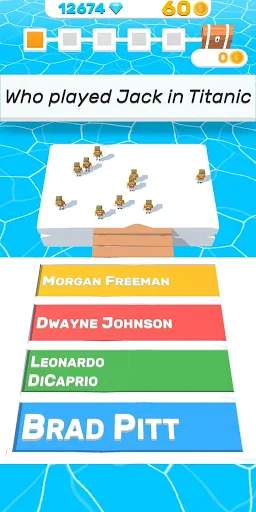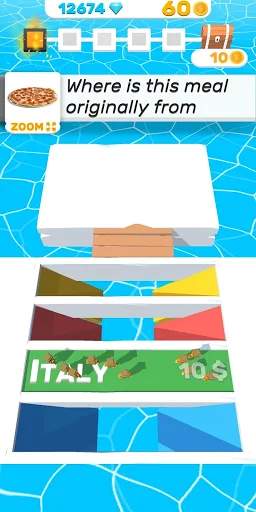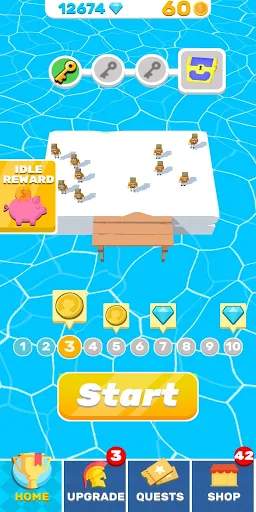 Description
The best Trivia game of 2020!

Read the question and place your people on the answers!

Careful, everyone on the wrong answer will fall!
Related news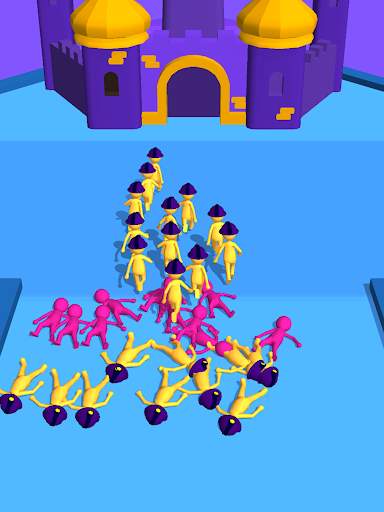 It is a very creative running game. After entering into the game, the first thing that comes into your eyesight will be a cute blue figure. And what you need to do is very simple, that is, to use one finger swiping left or right to control this figure running forward and dodging the moving obstacles. You will find a lot of obstacles in this game. And it is really interesting to…
23 Sep,2020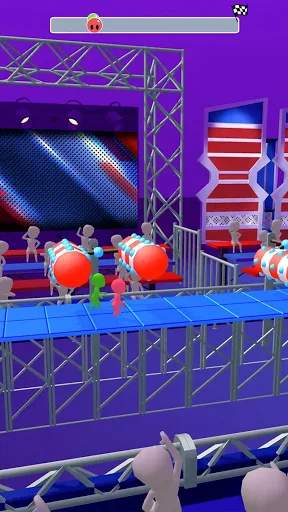 This is a really interesting Parkour game. You will have a totally new adventure in this game. And you will find both your speed and passion back by playing this distinctive game. There are a lot of different obstacles for you to try to avoid with your own smart way. And it is really amazing to challenge yourself by dealing with all these unexpected obstacles in different situa…
23 Sep,2020