Edit Notes
It is a very creative running game. After entering into the game, the first thing that comes into your eyesight will be a cute blue figure. And what you need to do is very simple, that is, to use one finger swiping left or right to control this figure running forward and dodging the moving obstacles. You will find a lot of obstacles in this game. And it is really interesting to find your own ways to avoid these obstacles. Some of them are still. And some of the obstacles always keep moving. You will find hammers, bricks and axes moving to and fro. And timing is the most important thing. You must make sure that you will not be hit by anything. Besides, you must be aware of running into any walls or other still obstacles. And at first, it is very easy for you to avoid these obstacles because you are alone, so as long as you are responsive enough, you can easily dodge the obstacles. But after you play for sometimes, which means the number of the buddies of the same color with you increased, so you will find it is really hard to avoid all the obstacles without losing any of your own man. And you will find from time to time some white figures in front of you. Remember to touch each of them to let them have the same color with you. It is very important for you to do so because at the end of the game, you will arrive at a castle. And at the gate of the castle, you will find some figures of a totally different color are waiting for you. And all these characters are fighters who will fight against you to stop you from entering into the castle. And sometimes if you are unlucky, the situation is even worse. You will meet a really giant warrior in front of the gate and you must sustain to fight more than seven seconds with your teammates. It is not easy. So if you are alone, even if you reach the destination, you will be easily outnumbered by your enemies during this fight, so teamwork is really important for you to win. Try to not lose any of your men. But if your performance is good enough, you will also be rewarded abundantly at the end of the game. You will have the chance to choose among nine mysterious chests to get coins or power-ups. And if you would like to, you can also collect all the gold coins on your way. But it is not very easy for you to do so. And you can also choose to watch the videos to earn extra good coins. Overall, this is a really wonderful and interesting running game. It combines both running and fighting together. So there will be no time for you to feel boring. You will feel exciting all the time. And the thing is that you must be bold and careful at the same time. Do not show any fear or hesitation no matter how bad the situation might be. And you must watch out for the unexpected moving obstacles. Although everything is really tricky and difficult, it will also bring you a deep sense of satisfaction by getting to that destination and successfully entering into the castle. So what are you still waiting for? It is time for you to show your speed, your wisdom, and your fighting strength! Just be brave and quick. Nothing can stop you!
Promotional Video/Screenshot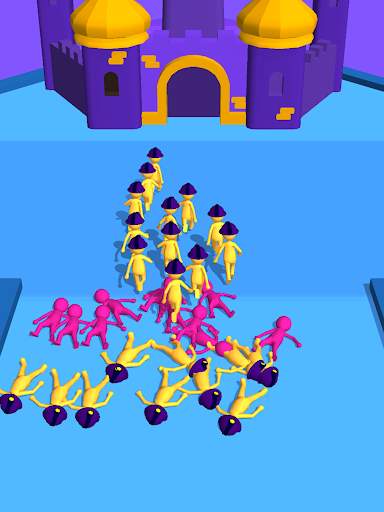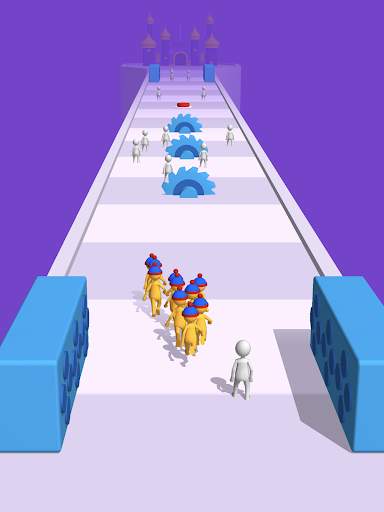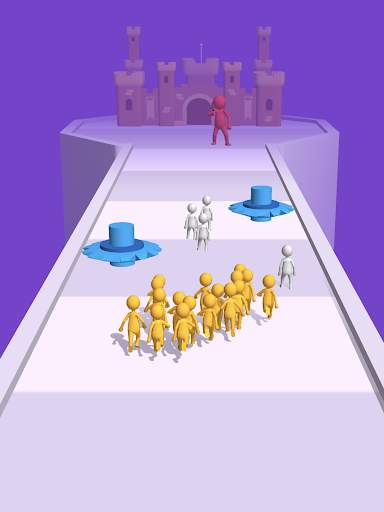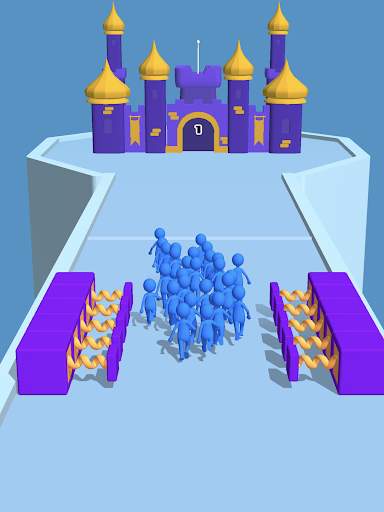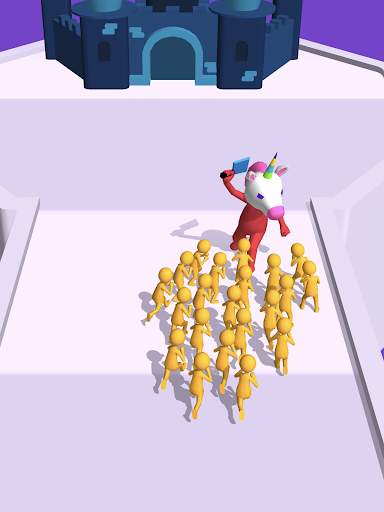 Get the game
Description
Epic survival run! Racing adventure that will keep you on your toes till the very end! Race, Clash, and Win!

Get your gang together, run with the crowd, and clash against the rival team!

GATHER THE BIGGEST CROWD
Start running alone and gather people on your way to collect a massive crowd. Lead your team through all sorts of moving, rotating, and expanding obstacles. Calculate your moves on the run and save as many members of the crowd as possible.

RACE THROUGH THE OBSTACLES
Let's see how far you can get in this crazy survival race! Dodge swinging axes and colossal crushing spheres! Avoid monstrous circular saws, deadly red buttons, and a thorny abyss to make it to the finish line.

WIN FINAL CLASH
Run the crowd until you reach the castle at the end of the level. Crush your rivals in the final battle and capture the fortress!

~~~~~~~~~~~~~~~~~~
HOW TO PLAY
~~~~~~~~~~~~~~~~~~
- GATHER as huge a crowd as you can
- DODGE obstacles
- COLLECT keys
- CLASH wall-on-wall
- FIGHT against bosses
- CAPTURE castles

~~~~~~~~~~~~~~~~~~
GAME FEATURES
~~~~~~~~~~~~~~~~~~
- Survival city game
- Lots of unique levels
- Deadly traps and impossible obstacles
- Crisp bright graphics
- Super smooth swipe control
- Satisfying color explosions
- Rewards and gifts

And this is just the beginning… More levels and artful traps and obstacles are coming soon!

Do you think you have the guts to take your crowd through this insane obstacle course? Download the game and try your luck today!

We are looking forward to getting feedback from all of you! Please leave your reviews, so we can keep making the game even better.
Related Games This is a really interesting game. But it is very easy for you to be conquered by other AI players. So you must be patient. And even if sometimes you feel that you are always pushed to start all over again, you should not get freaked. Otherwise, there will be no meaning to play this game. And as long as you would like to spend more time to enjoy this game, you will find that th…
23 Sep,2020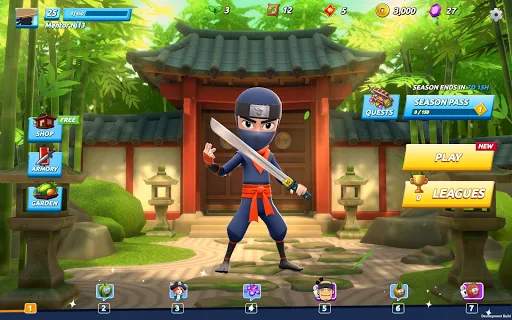 This is a very interesting action game. Although it is very easy to play this game, players around the world love this game so much. If you like Fruit Ninja, you will definitely fall in love with its sequel. So you already know that it is very simple to play this action game since you just need to slice those fruits into pieces as they appear on your screen. Sometimes you will …
18 Feb,2021