Advertisement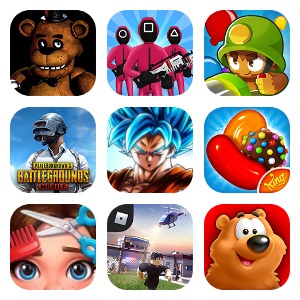 Edit Notes
You may feel this game does not make any sense. But it is really fun to play this game. And players around the world like this game very much. You will find limitless joy and pleasure by playing this game. And it is very easy to play this game. You just need to push all the people of different colors off the edge of the 3D stage in order to be the winner. At the beginning of this game, you might find that everything is so easy. And there is no burden at all to get the full stars. But as you progress through the game, you will be challenged by an increasing number of these enemies of different colors. And the stages will also gradually become more complex. Some of the elements on the stage will help you and make you become bigger and stronger. But some of the obstacles on the stage will just make this game become more challenging. So there is no need for you to think up a perfect strategic plan or to own some invincible super power. You just need to charge forward with the weapon in your hand. Even if this weapon is just a stick, but do not underestimate its power, you will find it become really powerful if your performance is good enough. With this stick in your hand, you can just push everything out of the stage. This stick has the power of the golden stick owned by the Magic Monkey (Qi Tian Da Sheng) in the Journey to The West. And this game can really help you release all of your bad emotions and negative energies. For example, if you have a really bad day and you are really pissed off by someone around you. You can just regard all these persons of different colors as that certain person and just push each of them out of the stage. And you will feel so relaxing. And all the bad emotions and negative energies will just flow out of your body all of a sudden. So it is not just about killing your time. It is also about fully relaxing yourself in this wonderful world. And there is no way for you to feel bored, even if this is a repetitive game because the background in each level changes and the layout is also different in different levels. Overall, it is really fun to play this game. And you will love it deeply, especially you are such a kind of player who refuses to play some really complicated games and bloody or violent games. It is very easy for you to become addicted to this game. You just want to charge forward and start again and again to get higher score. And you just want to see your bar extends to the extreme. While you are plying other games, you always feel intense and stressful. But you will feel no stress in this game. And if you are a parent, it is pretty fun for you to share this game with your kids. You can try to push all the little figures out of the stage together, which will give a deep sense of fulfillment to your child. So it is time for you to release your power. I believe that you can just push all of the bad things easily out of your life just like you push all the little figures off the edge of the stage. Even if you have no powerful weapons, but you can change the world with this stick. So have confidence in yourself and start a new chapter of your life!
Promotional Video/Screenshot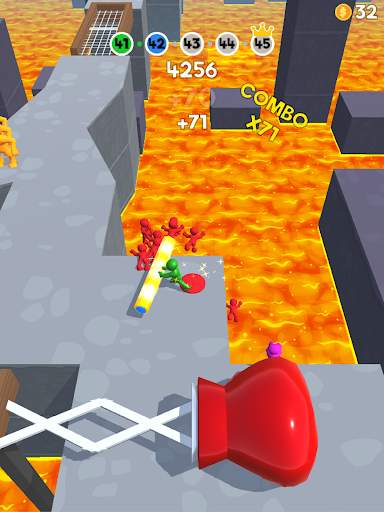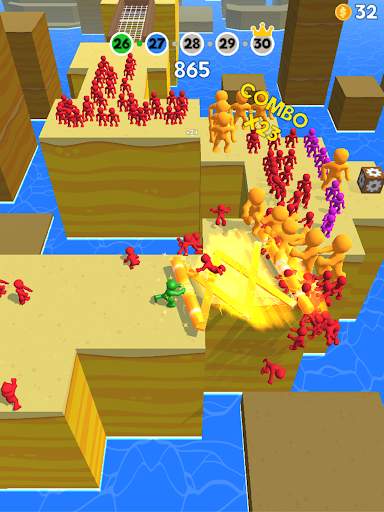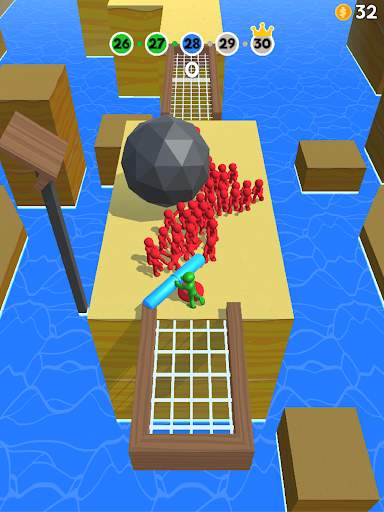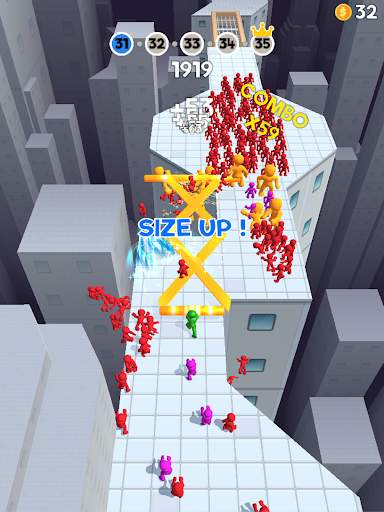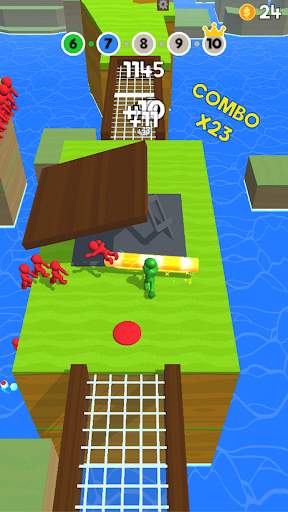 Description
Trace your way to the end of the level and push the enemies with your stick on the way!
Move your character and make all the ennemies fall down (and maybe you will learn how to use traps?!)

Be careful with giant ennemies and the fast ones, It's their turn to try to take you down!

One-tap easy-to-learn controls with stunning visual effects and addictive gameplay mechanics!
Related news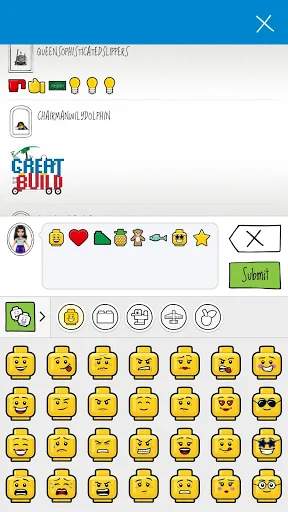 This is a creative social space created for children. They can share their own Lego works here. Your child would be very happy to have such a wonderful platform on which he or she can communicate with other children about their latest and favourite Lego masterpieces. And they can also leave messages with Emoji and words under other children's works. This can also help them lear…
23 Sep,2020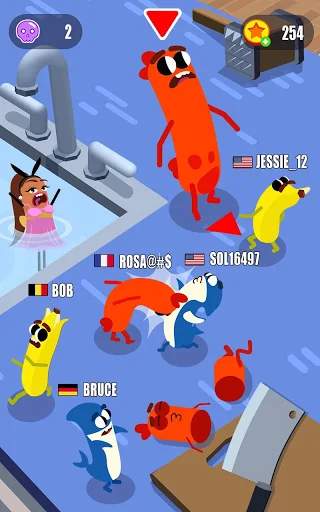 Have you ever heard of the sausage war? Yes, you may want to tell me that there cannot be such thing! How can sausages fight? But it is true. And in this game, you will have the chance to experience sausage wars. You cannot imagine how interesting it is! It will make you laugh all the time. Everything is so funny and so amazing. Your main job is to control one of the sausages a…
23 Sep,2020