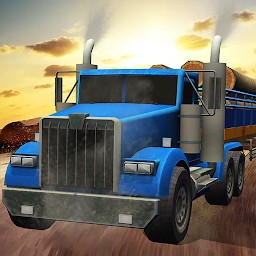 Truck'em All
OS: Android
Version: 5.1
Size: 132M
Developer:Leo Jia
* For reference, The Truck'em All game download websites are all approved, there are no viruses and malware.
Edit Notes
This is a very interesting truck-driving game. You can drive your cargo to different places. But it is not just for fun. Actually, you have this special transportation duty for each driving journey. To be specific, you need to transport different types of cargoes to different places. Sometimes you need to move some blocks from the starting point to the destination. Sometimes you need to transport pumpkins and other stuff. But it is really interesting and fun. This game is realistic. You can even notice that the logs are moving back and forth while you are driving forward. In the meantime, it is so exciting to successfully reach your destination. It will give you a deep sense of satisfaction. Maybe at the beginning, it is a little bit hard for you to control your truck in a very natural way. But after you play for some time, you will get the right trick. The most important thing is that you can not drive too fast or too slow. The road conditions are bumpy. So sometimes if you drive too fast, you will have a truck crash, which means you need to start all over again. But you must believe in your own excellent truck driving skills. Of course, it is very important for you to successfully transport all the cargoes to the destination. But it is also significant for you to enjoy the beautiful scenery alongside the road. Another thing you should remember is to upgrade your truck regularly. If your has a low power system, it is really hard for it to climb upward on a very steep mountain slope. And if you run out of oil, you cannot run forward with your truck. So it is highly necessary for you to get to your destination before you are out of oil. So it is better for you to let your truck run automatically by taking advantage of the the force of inertia when your truck is running downward a mountain slope or when the road is flat. It is also all right for your truck to move forward slowly without doing anything. There is no need for you to hurry. And if you refuse to save the oil and run forward crazily, you will find that it is really disappointing when the destination is just right in front of you, but you just have no fuel left at all. Generally speaking, this is a really amazing truck-driving game. If you have always been dreaming of becoming a truck driver, this game can help you realize your dream. It is very easy for you to become addicted to this game. The road conditions are varied in different levels. And your journey is full of different kinds of surprises. The weather condition also varies from time to time and from level to level. So you will always expect what you may come across in your next level and next journey. Driving on different road conditions and under different weather conditions will give you a totally different game experience. So every time when you feel tired or when you have nothing else to do, it is definitely worthwhile for you to spend some time in having this amazing truck-driving adventure. Actually, it will not take you too much time to finish a level. But you can definitely have this special truck-driving enjoyment in a short period of time. You can even have a break by playing this amazing truck-driving game during your lunch time. As for the game play, it is also very simple. You can control this truck by only using one finger. There is no need for you to control its direction. All you need to do is to make sure that your truck gets enough oil. So you can just put your finger on this truck and move it forward by swiping upward on your screen. When it comes to a turn, your truck will turn automatically. There is no need for you to control its direction all the time. It means that you can relax yourself while you are running forward with your favorite truck. You will have enough time to enjoy the scenery. And you will have enough time to observe the movement of your truck and pay more attention on the road conditions ahead. Overall, this game is not that kind of challenging. But it will bring you a lot of joy. And there is no way for you to get bored with this game if you like driving games. All in all, this is the most realistic truck-driving game. You will enjoy yourself a lot while driving heavy cargoes from one place to another. In your real life, maybe it is impossible for you to become a truck driver out of different reasons. But this game can help you become a real truck driver. It feels so nice to conquer those challenges to earn enough money and to upgrade your truck with the money earned by yourself. And you will definitely have a better game experience once your truck becomes faster, stronger and looks more awesome. During this process, you will also earn enough experience to level up and get abundant rewards. So what are you still waiting for? It is time for you to start your journey and transport your cargoes to your destination. You must believe in yourself that you will be a wonderful truck driver and you will never give up no matter what kind of obstacles or barriers you may come across. You should never forget this truck-driving spirit!
Promotional Video/Screenshot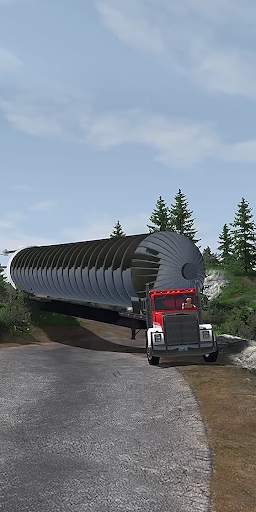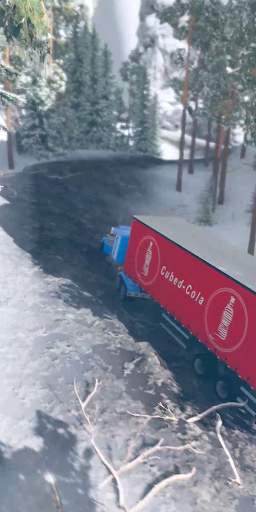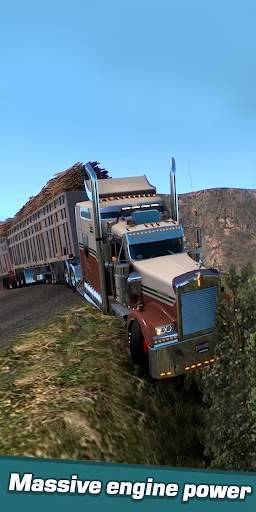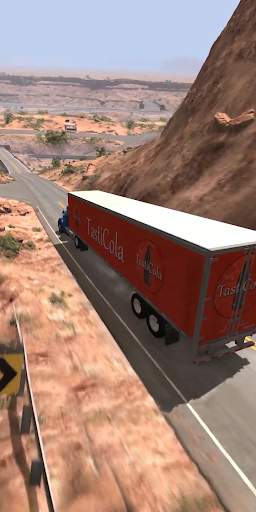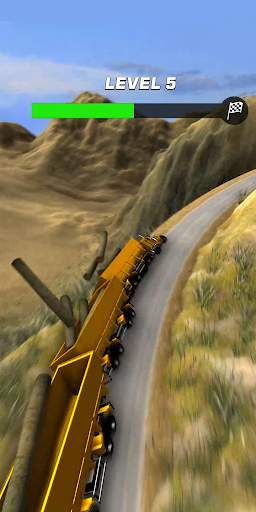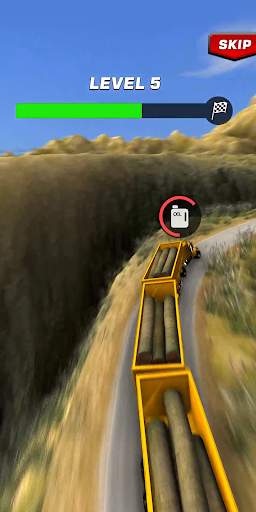 Get the game
Description
This is the most realistic truck game in market. Deliver heavy cargo from one place to another. If you want to became a truck driver and this is imposibble for some reason for you you have to try this game.

Beat challenges to earn money and upgrade your car. Make it stronger, faster, look more awesome!
Earn xp to level up and get cool rewards.
Related news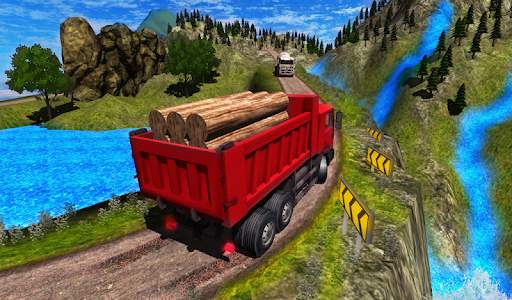 Are you an experienced driver in real life? If this is the case, and then you might be the master of this game. Even if you are not, this game can help you improve your driving skills and bring you to explore the world. So there is no need to worry too much about your driving skills or driving experience. In this game, everything is so real. Nothing is different from the real s…
23 Sep,2020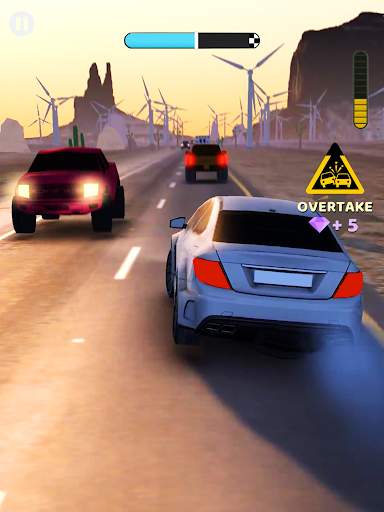 You will have the most realistic driving experience in this game. Maybe you have already tried other similar driving games. But this racing game will bring you into a totally different new world. There are different car models available. And you will eventually find your own favorite car. Whenever you feel pressure or you are in a blue mood or you just feel down out of no reaso…
18 Feb,2021