Advertisement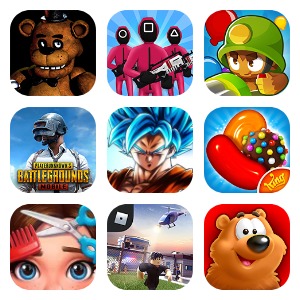 Edit Notes
It will be a visual feast to play this game. All the graphics in this game are of high quality and fine definition. It is really exciting when you are running in different scenes, including desert, city and countryside. Although many proficient players are addicted to this game, it is not very hard to play this game. All you need to do is to forget everything and rush forward, pick up all the gold coins and collect the power-ups. If you want to collect more gold coins and buy new outfit, you need to concentrate because while you are running, you also need to watch out all the time as there are trains flying toward you at a high speed. So you will bump into the flying train if you are not quick enough to avoid it. And once you are run over by the train, which will be the end of the whole game. Based on this, you can see that speed is everything in this game. This game also has a totally distinctive feature. In other running games, what you need to do is to run as fast as you can. But in this creative game, you have a purpose, that is, to deliver all kinds of packages for other children and share happiness together. Anyway, you will not regret to download this game and run into a magical world with your friends.
Promotional Video/Screenshot Description
Treasure Hunting Version is online! Just keep exploring and the prize await will be Huge.
Jimbo had hidden many treasure chests during his winter vacation. Collect them and get the Bounty of Super Wings.

Innovative express gameplay - let you accompany Jett and Dizzy them to deliver packages to children in different cities and share happiness! The package may carry a long-awaited toy from a distant friend, a letter from a former teacher, a sweater that may be hand-woven by grandparents and so on. Enjoy the warm and happy atmosphere of opening the package with everyone!

Welcome to Super Wings, join the endless running fun, help Jett deliver the courier to the world!

Players run and surfers to deliver the courier and explore the fun and endless running world of Super Wings Jett Run! This cool running game completely revolves around running, jumping, surfing and rushing in subway!

Official Genuine Authorization :
Jett is the fastest Jet airplane robot in the world! He is full of energy and confidence. Jett is very friendly with everyone at the international airport. He likes to fly around the world to help person deliver packages

Fun Run and surfers :
Play as a Super Wings, running and dodge in a stimulating subway. In this fast and crazy endless running game, Jett and his friend safely deliver the package to the owner.

Transform :
Jett and his friends can transform into airplanes, run and surfers at insane speed and destroy everything on the subway.

Multiple Characters
Choose to play as one of Jett's friends, including Donnie, Dizzy, Jerome and Paul. Each has its own characteristics. For example, Dizzy is a rescue plane, Donnie is an engineer, and Jerome is a stunt plane...

Different Scenes
Enjoy the run and surfers in different scenes, Include subway, undersea, city, field, temple etc.Admire the different scenery along the way, but don't forget to avoid the obstacles and trains while on the subway!

Easy Control
It is very easy to control, run and surfers as fast as possible and run around in endless subway scenes. Be careful to avoid obstacle, collect coins and buy more items. There are many roles to choose from. Every runner has a unique style. Use your favorite character to get the first place.

Official Genuine Authorization - Popular characters and original plots let you instantly blend into them!

Rich and varied gameplay - simple operation and rich gameplay just let you can't stop!

High-definition extreme quality - gorgeous scenes in HD scenes let you enjoy the visual feast!

Download the game and let Super Wings take you around the world and start a magical journey!

Download Now, DASH as fast as you can!
Help Jett and his friends deliver the courier to the world!
Related news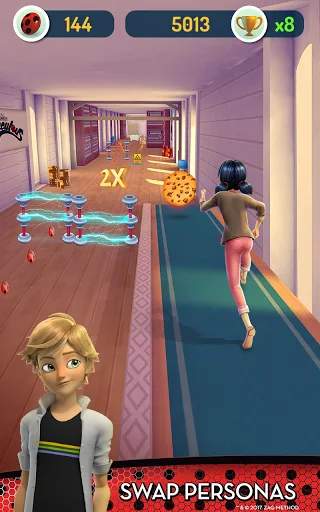 This is a really interesting superhero running game. In this game, Miraculous Ladybug and Cat Noir have a really challenging rescue mission. And there is no way for them to complete this mission by themselves. So you need to use your wisdom and your running skills to help them. It is very easy for you to become addicted to this game. You will be attracted by its backgro…
23 Sep,2020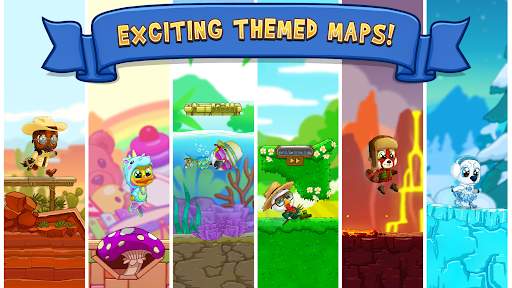 This is a really interesting multiplayer game. You will fall in love with this lively online running game. Your main goal in this game is very clear. You just need to try your best to be the fastest runner. And you will certainly feel so proud of yourself if you can get to the destination as the first racer. It is so fun to race against other players. And you need to know that …
18 Feb,2021