Edit Notes
This is a really interesting and creative game. You will have a lot of fun by playing this game. And it is a really wonderful idea to ask your friends to compete with you in this game. You can do a lot of crazy things and you will have really amazing experience. Do you know about the black hole? Even if you do not know everything about it, I think you definitely heard about it. It is the most powerful and the most mysterious energy in our universe. It devours nearly everything around it. You may think that the sun is enormous enough. But once the sun comes close to the black hole, it will be swallowed by the black hole in a minute. So it is really fascinating and exciting to control a virtual black hole to devour other black holes. As for the skill, it is very easy for you to control this black hole. In fact, you can move it with only one finger. So no matter at what age you are, it is definitely very simple and very easy for you control this game. There is no need for you to spend some time training yourself beforehand. But of course, there are also rules here. You cannot touch black holes that are bigger than you. Otherwise you will be swallowed by the bigger holes, which means the end of the game for you. Of course, you need to wait for some time before starting again. But this will influence your final score and your place on the rank list. So it is better for you to be watchful all the time while you are moving to and fro. You need to try every means to take your advantage to devour those black holes smaller than yours at the beginning of the game. There are three modes altogether in this game. The first is the classic mode. In this mode, you need to challenge yourself and try to get the highest score within two minutes. Of course, this is not a very long time. But you should try your best to make your own record. And the next is the single level. You need to clear the map within two minutes. And in the champion mode, you must make all of your efforts to be the only black hole survived. Obviously, it is not just a matter of control ability. To be the last survivor is not easy. It involves other uncontrollable factors. But believe me, this is a really enjoyable game no matter you will be the final winner or not. The certain thing is that you will definitely fall in love with it after you try it, especially when you have something unhappy in your mind. This game can help you clear all of those bad things and bad energy. So it is definitely worthwhile for you to try this game together with your best friends. And since this game has no music, you will only hear your happy laughter. At last, there are some power-ups available. If you would like to buy some power-up from the store for your black hole, which can improve your gaming experience. And you can also try to decorate your black hole and make it become rather cute. But the appearance is not the key for you to win. The most important thing is to take advantage at the beginning. Now it is your time to join the competition of black holes of different colors and shapes. You will love it for all kinds of unexpected reasons. And under your control, your black hole will be the most powerful one!
Promotional Video/Screenshot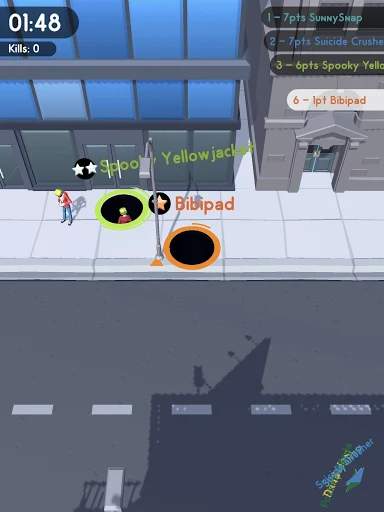 Description
The most addictive game!

Enter the arena and face the other holes in a fierce battle.
Eat everything in sight with your black hole and expand it to eat more! Show them who is the biggest hole in town!
Related news This is a classic game. You will definitely like it. It is also very easy for you to become addicted to this game. But it is worthwhile for you to spend some time to have some fun with Om Nom. Players around the world like this game very much. If you have no other thing to do and if you really want to try something interesting, you should not miss this game. You will find a lot…
23 Sep,2020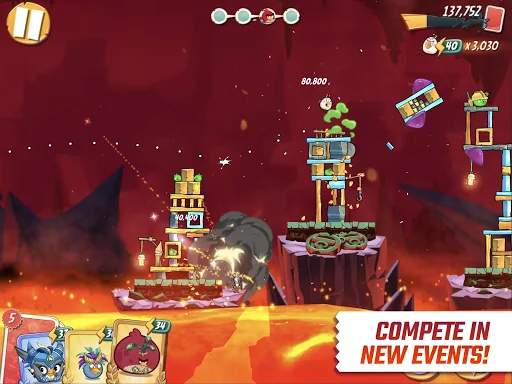 If you like playing Angry Birds, there is no reason for you to refuse its sequel. You will fall in love with those beautiful graphics. And it feels so amazing to destroy those pigs, even if sometimes it is a pitiful thing to watch those pigs screaming and crying when they are falling down into the bottomless valley. The fact is that players around the world like this game very …
18 Feb,2021