Edit Notes
This is an exciting horror game. Killing is your main job in this game. It seems that the whole scene is a little bloody, but it will bring you a lot of joy. As we all know that in real life it breaks the law to hurt other people, let alone kill other human beings. But in this game, you will be rewarded for killing those campers and there is no need for you to feel guilty. There is an interesting background story for players to enjoy before taking real actions. First, the player needs to take control of Jason Voorhees. He is a really bad guy who is not going to step aside until he kills those innocent holidaymakers camping not far from the route between Iconic Crystal Lake and Manhattan. But during the campaign the hero can occasionally visit more exotic locations, including those abandoned theme parks, high-security prison and seaside resorts. So players will not feel boring by staying at the same place in this game. And the mechanics utilized in this game are also wonderful. All kinds of lethal weapons are available. The main objective is to kill and eliminate every victim in the location. There are two ways for players to do it. The first one is to bypass the holidaymakers and attack them secretly with powerful weapons. Another is an indirect way by luring and pushing them into bone fires, traps or holes. The thing is that Jason moves in a very queer way which makes things tricky as he can only go in a straight line. So it is very important for you to discover the right path when you are around the environment and near your enemy. There are altogether more than 100 maps in this game. And a lot of powerful weapons are available for you to choose. Of course your opponents will also be armed. So it is wise to attack your enemy from the behind. It is better for you to approach your enemies from the side or the back. Generally speaking, although there is violence in this game, it is not so scary to play this game. On the contrary, you can feel a kind of unprecedented exciting feeling by fighting against your enemies or opponents. And you will sense a different type of humor if you can appreciate it. You will find your power again; you will find your passion and you will learn that you are not that kind of weak after all. Actually, you can have everything under your control.
Promotional Video/Screenshot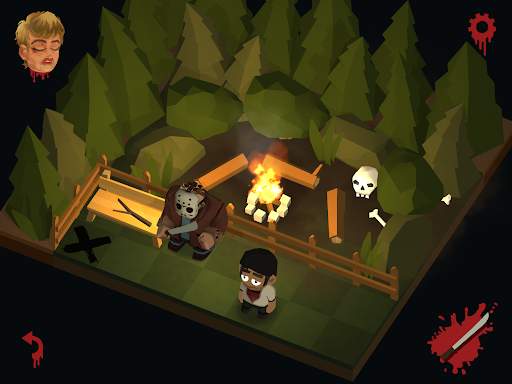 Description
Stalk and slay campers across 100+ mind-bending puzzle levels with Friday the 13th horror movie icon Jason Voorhees! From the campgrounds of Crystal Lake to the high-rises of Manhattan, from supermax prisons to snowy ski resorts, Jason will terrorize victims across the world (and maybe even beyond).

Key Features:

• Make *any* purchase in-game to unlock a serene, ad-free experience.

• 8 gut-wrenching strategy-infused "episodes" for over 100 FREE killer puzzle levels!

• See Jason Voorhees like never before: Supermax Jason, Frozen Jason, Apocalypse Jason & More!!!

• Traps! Cops! SWAT teams! Land mines! Rotary telephones! Teleporters! Cats! Jason's Mom!

• Choose 'R' mode for dozens of gruesome horror movie Kill Scenes, or 'PG' for an almost family-friendly puzzle experience

• Level up and unlock tons of horrifying F13 murder weapons.

• Trade in your rusty and unwanted weapons for shiny elite ones!

• No online connection required! Bring F13 Killer Puzzle on an airplane, bus, or in the woods around the campfire... just don't let Jason find you!

• From the makers of the critically acclaimed, award-winning horror puzzle game: Slayaway Camp!

----

FRIDAY THE 13TH and all related characters and elements are trademarks of and © New Line Productions, Inc. and Horror, Inc. (each to the extent of their interest). Used with permission.

Friday the 13th: Killer Puzzle Game programming and content is ©2020 Forest Green Enterprises Ltd., a subsidiary of Blue Wizard Digital Inc.
Related news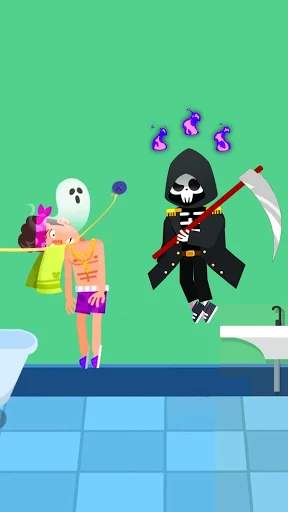 As we all know that harvesting is a really wonderful and fulfilling thing. In this game, you will not harvest some crops. Actually, you will have the chance to harvest lives of different people as a ghost. You can kill many characters by applying creative methods. You can fully use your imagination to do the job of a ghost. And no one will punish you for whatever you did. You d…
4 Nov,2020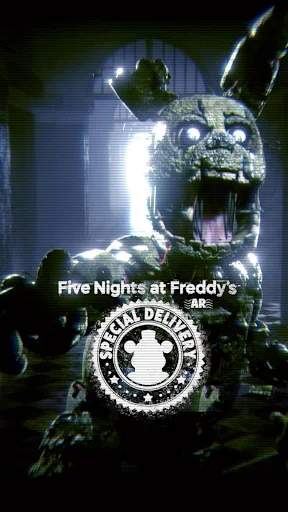 If you like horror games, or if you want to try something scary, and then this game will be the perfect choice for you. It involves artificial reality. You will have a really exciting experience in this game. It is more exciting and wonderful than other series of Five Nights at Freddy's. You just can't help yourself but scream a lot because everything is so real. If you have ev…
23 Sep,2020
Hot Games