Advertisement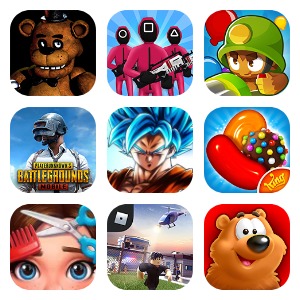 Edit Notes
This game is very helpful for children to learn basic mathematics. The background story of this game is that your friend left behind his seven notebooks at school. And the main character needs to go back to school and find back those seven notebooks. But their teacher Baldi like to ask them to answer questions. And each time the main character find one of the notebooks, he needs to answer three questions. Of course, there would be one coin rewarded for each correctly answered question. But if the question is wrongly answered, the main character would be chased after by their teacher Baldi. The bad news is that you might be stopped by the school Bully when you are running for your life. And sometimes there might appear a girl who is jumping the rope. She would ask you to jump rope with her for ten times. Even if this is time-consuming, but you have to do it. Of course, there are also some ways available for you to slowing your teacher down. For example, you can buy B soda water from the vending machine. By throwing this soda water at your teacher, you can slow her down and quiet her anger. It is better to use soda water at the end of the corridor. Another effective way is to use the phone which can disturb the teacher's hearing. But this method is not for free. You need to pay one coin for this. You can also try to cut the girl's rope into several parts. In this way, she will not ask you to jump ropes with her, which can also help you save time. So try every means to collect all the seven notebooks and find the true exit to run away. And then you would be the final winner!
Promotional Video/Screenshot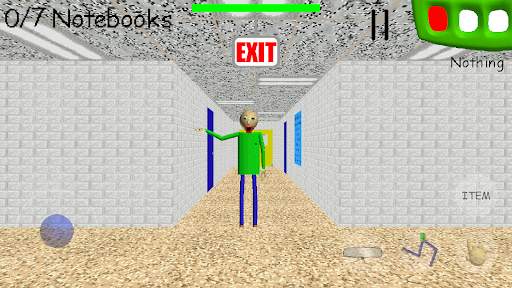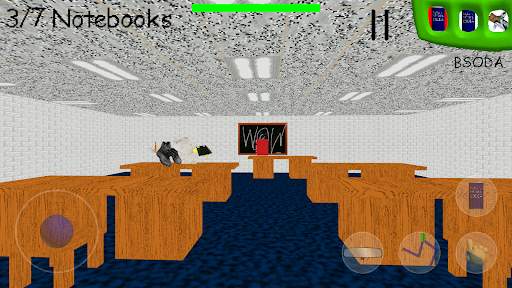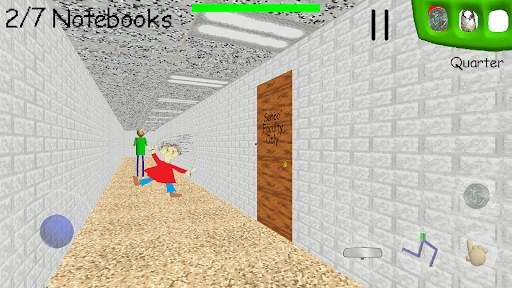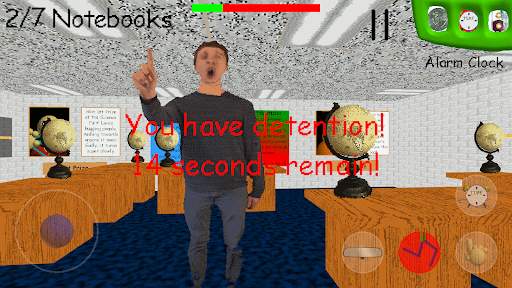 Description
This game is not what it seems...

Inspired by creepy/bad edutainment games from the 90s, Baldi's Basics is a meta horror game that's really weird, with no real educational value to be found. The goal of the game is to collect seven notebooks, and then escape the school, but that's easier said than done! You'll need to learn all the ins-and-outs of the game to come up with a winning strategy and avoid being caught by Baldi. Learning how to use Baldi's friends to your advantage, wisely managing the items found throughout the school, and memorizing the layout of Baldi's school are all keys to success!


This game has two modes, story and endless!

• Story mode requires you to collect 7 notebooks and then escape the school to win. The more notebooks you collect, the faster Baldi will become! Simple, but very challenging.

• Endless mode is a challenge to see how many notebooks you can collect before being caught by Baldi. Over time Baldi will speed up, but each time you successfully solve the problems in a notebook he'll slow down. The longer you can keep his speed down, the more notebooks you can collect!


This is an official port of the original game with touch screen controls and controller support! Check out the options menu to adjust these features to your liking!
Related news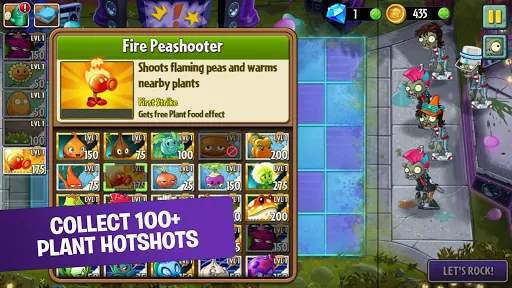 It may be hard for you to imagine that a little plant can combat against zombies. But in this game, all the cute plants can really fight against the zombies who are trying to eat the brain! Maybe you have tried the Plants vs Zombies. But in this game, you will find some different elements. So do not miss it, or you will be regretful! You will experience something more i…
23 Sep,2020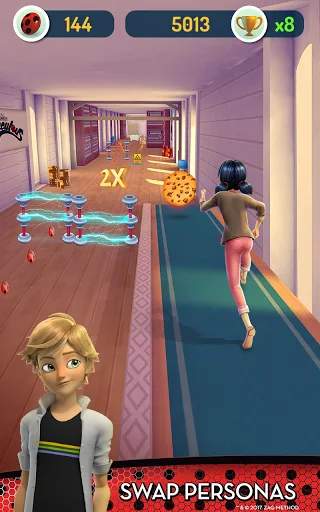 This is a really interesting superhero running game. In this game, Miraculous Ladybug and Cat Noir have a really challenging rescue mission. And there is no way for them to complete this mission by themselves. So you need to use your wisdom and your running skills to help them. It is very easy for you to become addicted to this game. You will be attracted by its backgro…
23 Sep,2020