Advertisement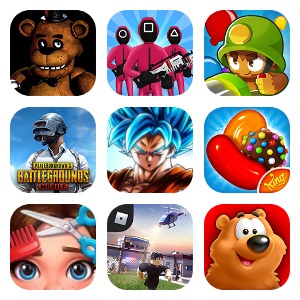 Edit Notes
Welcome into the world of Tom! Tom will never judge you no matter what you do to him. He is always so cute. And he has already waiting for you for a very long time. You can do a lot of things together. Tom is not just some ordinary cat. He is a cat who can make you laugh and who can help you release all of your negative energy. For example, you can say something to him and he will always repeat whatever you say with a kind of funny voice. And even if you hit him, he will never be angry. And if you keep hitting him, he will be knocked down. And if you touch his belly, he will snore. And if you hit his stomach, he will pretend to have a stomachache. If you pull his tail, he will be angry. But if you poke his feet, he will scream out of pain. If you choose to do nothing, he will just snore or do nothing. But of course, if you want to be nice to him, you can feed him with a piece of hamburger; or you can pour a cup of milk for him, he will drink to the last drop. And if you want to play something naughty, you can try to let him eat the red pepper. It is really interesting to watch him running around the screen after eating the pepper. In a word, he can do a lot funny things just to make you feel happy. And if you push the button with the crossed arms, he will even fart. In a word, this game is very popular around the world. You can just forget everything else and enjoy the instant fun with the original virtual pet-Tom. It is totally for free. And technically speaking, it is very easy for you to play this game. So no matter you are young or you are old, it is definitely worthwhile to try this game. There is nothing difficult for you to complete or finish. There are no levels for you to pass. And there are no challenging thing of any kind. You just need to try something new and click some buttons on the screen to see what Tom may do for you. You just need to feel relaxed and enjoy the happiness. Tom always tries his best to make you feel happy. As long as you are in a good mood, he can sacrifice anything. He wishes that he can help you forget all the things that make you feel unhappy. Although he is just a virtual pet, but he is a really wonderful and sweet pet. And you might think it is maybe a little bit boring to play this game. But it is definitely worthwhile for you to try this game for yourself before you give it any judgement. You will find its own charm. Even if there is no need for you to make any strategic plan or you will not experience heart-throbbing fighting experience. You will spend a really great time with Tom. And if you would like to, you can always share your precious time with Tom on popular social media apps like Facebook. And you can say something really funny to your friends and let Tom repeat these words. It will be really interesting and funny. Tom may be hungry now; maybe angry now; maybe even tired now; but every time when you come into his eyesight, you are his whole world. So don't make him wait for too long. Just download this game right now and spend some wonderful time with Tom! Do not lose any second!
Promotional Video/Screenshot Description
Drumroll, please. Meet the star... The one and only... Talking Tom! He's the original virtual pet who talks back!
Download the free game and join more than 580 million players all over the world having fun with Talking Tom, one of the most popular free games for the whole family. Talking Tom Cat lets you play with Tom, talk with Tom, and laugh with Tom. The amazing fun never stops!
You can even feed him – he'll eat everything from chili peppers to watermelons. Just watch out for what happens when he eats too much and starts farting… It's hilarious!
Don't miss out on all the fun you can have with Talking Tom! Download the app and play with the original Talking Tom Cat now. He's the best!
TALK TO THE LEGEND
- Talk to Tom and he will repeat what you say.
- Laugh out loud at Tom's funny voice.
- Record funny videos of Tom talking and share them with your friends.
PLAY WITH TOM
- Poke Tom's head until he sees stars.
- Pet Tom to make him purr with happiness.
- Make Tom fart for a hilarious, smelly situation!
FEED HUNGRY TOM
- Treat your cute virtual pet to his favorite foods!
- Give him spicy chilies and watch what happens.
- Hand him ice cream for an icy surprise...
Tom has even more fun reactions to discover! Do you think you can find more than your friends? Watch out for the "bubbly burp" – it's Tom's latest animation eye candy!
Talking Tom Cat is brought to you by Outfit7, the makers of My Talking Tom, Talking Tom Gold Run, My Talking Angela, and loads more games that players around the world love! So don't wait! Play all of Tom's games!
Download Talking Tom Cat now!
This app is PRIVO certified. The PRIVO safe harbor seal indicates Outfit7 has established COPPA-compliant privacy practices to protect your child's personal information. Our apps do not allow younger children to share their information.
This app contains:
- Promotion of Outfit7's products and advertising;
- Links that direct customers to Outfi7's websites and other apps;
- Personalization of content to encourage users to play the app;
- Videos of Outfit7's animated characters via YouTube integration; and
- The option to make in-app purchases.
Terms of use: http://outfit7.com/eula/
Privacy policy: http://outfit7.com/privacy-policy/
Customer Support:
[email protected]
Related news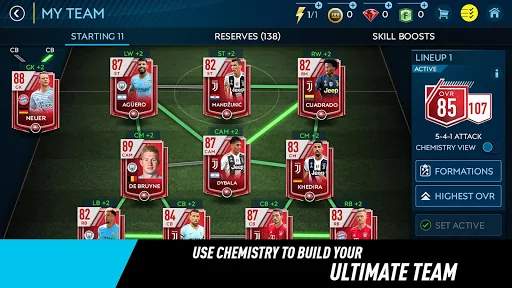 This game has been improved incessantly to bring players the most exciting experience of football trip. Players will have a lot of fun by competing with other players around the world. Altogether there are more than 550 competitive teams in this game. Andy you can choose 11 excellent players to build the strongest team. As the leader, you plays a very important role in this tea…
23 Sep,2020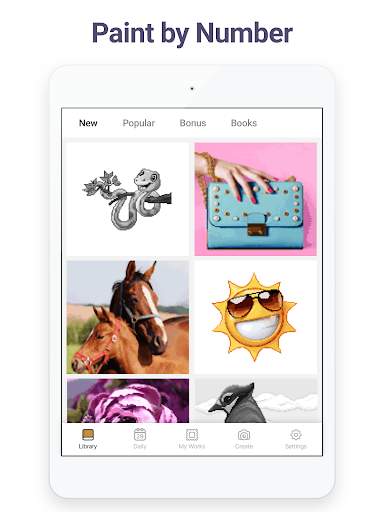 This is a wonderful coloring game. In this game, you will have the chance to give different colors to different pictures. There are a variety of pictures. You will find pictures of animals, architectures and even some pictures about magic. At the beginning, only several categories of pictures are available. But you can unlock other pictures step by step. So it is very important…
4 Nov,2020