Advertisement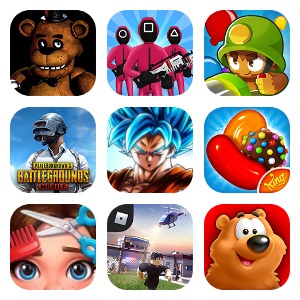 Edit Notes
This is a really interesting mobile simulation game. In this game, you will have an extremely exciting adventure to become a big industrial tycoon. Actually, it is very simple for you to play this game. You just need to dig deeper and deeper and try to build your own mining empire. It feels so good to become rich day by day. You can learn to make smart and wise investment to upgrade your empire gradually by boosting your economy. Of course, all of these jobs cannot be done by yourself. You need to hire managers and miners to work for you. This means that even if while you are away and you have no time to focus on your mining job, you can still make a lot of money. It is very easy for you to become addicted to this game because of its cutting-edge designing and amazing graphics. And the most important thing is that it will give you a long sense of satisfaction by making a lot of money. Besides, you will get yourself entertained. If you would like to, you can invite your family members to build this empire together with you. You will have a lot of fun and laugh a lot. Don't worry. You can play this together even if you have no WiFi connection. And the most exciting thing is that there is no time limit of any kind. If you have enough time, you can stay here longer. But if you have something else to do, you can just leave anytime. Your workers will continue to work for you. But it is very important for you to make some really wise strategy beforehand to earn as much cash as possible. Believe me, as long as you are wise enough, even a small number of investments will bring to you a large number of benefit in the form of cash. It is also necessary for you to hire really skilled managers to motivate your workers. And each manager has his own special managing skill. So as you have more mines to manage, it is better for you to hire more managers. And you have 15 different resources to mine, including gold, crystal, moonstone, etc. So you need to hire effective managers to help you. And if you would like to, you can buy some legendary chests and then be told exactly what you would receive. So it is time for you to forget everything else and put all of your time and energy in getting ready to conquer the world of Mining Tycoon. It feels so good to earn cash. It is a really wonderful game for you to polish your managing skills. Just download this game right now and start your mining journey with your friends or with your family, you will become rich overnight. Everything will be so amazing. It feels so good to make so much money within such a short period of time. You just want to spend all day here to make cash. It feels so good to be this Empire's sole master. You can make a lot of money by just making a little effort. But still you are the richest tycoon in this mining world. So what are you still waiting for? It is time for you to start your journey right now. Maybe at first it is hard for you cannot manage well. And the number of your investment is not enormous. But eventually you will be the Tycoon!
Promotional Video/Screenshot Description
Have you ever wondered how to be an effective mine manager millionaire? Become an industrial tycoon by managing your mine and idle profit, and earn enough money to become rich!
Expand your millionaire mining empire and give your productivity a boost with specialized miner managers who will automate the workflow of your mine! Take on this challenge and discover the manager strategy to invest in and earn as much cash as possible in this simulator - online and offline! Strike gold now! This is not a clicker game, and there's no need for endless tapping like those other online clicker simulators.
Idle Miner Tycoon is a simulation game that mixes mining management with money investment to gain profit and become a famous rich millionaire. The aim of this miner strategy simulator is to build and optimize resources to gain as much productivity and idle benefits as possible: With the income you make from the mine, you will have to hire and pay managers and miners, upgrade your mines and mining buildings and equipment as well as optimize your workflow for the perfect timing of the whole mining and management process. What makes this different from the other idle games is that you can become a mine manager tycoon capitalist, build a millionaire empire, and earn profit by optimizing the mine workflow in this manager game like in an online clicker simulator. Gain some revenue and invest now in this miner manager simulator until you become a rich tycoon full of wealth and gold! Enjoy in this Tycoon games!
IDLE MINER TYCOON SIMULATOR
★ Automate your mining workflow to increase your idle income: No need to tap and tap like in an online casual clicker simulator!
★ Get idle cash and earn money & gold: Continue the business even when you are offline!
★ Profit from a smart money investment or two to boost your economy, win rewards and become rich! You'll be a millionaire!
★ Hire managers to increase your miners' motivation! Enjoy in this simulator among manager games.
★ Every manager has a special tycoon booster: Increase worker productivity!
★ Build up your idle billionaire empire simulation!
★ Manage more than 20 cool mines like a real boss: Become a mining tycoon magnate by managing this mine business simulator!
★ Mine for more than 15 different resources: coal, gold, ruby, moonstone, amethyst, crystal, and jade, making this game different than all of the other idle games.
★ Collect masses of coal and gold in this money and mine management simulator! It's not like other money games!
★ Increase your money online or offline in this tycoon games!
★ Climb and clash in the leaderboard and become the richest industrial manager tycoon in this idle miner simulation! No mindless tapping like the other online clicker games.
Seize the chance to become a miner tycoon billionaire by automating the mine workflow simulation of your magnate business without needing to tap constantly. Get rich, purchase new mines and buy buildings, invest cash and gold, and become the greatest mine manager tycoon ever in this mining strategy simulator! No need to tap like the online clicker simulators or tap games! Try this money games and manager games!
Gain some revenue and invest now in this miner manager simulator. Dig out the gold and become rich without endless clicking! Become a millionaire! Welcome to this Miner Tycoon game - not like the other idle games!
Like Idle Miner Tycoon on Facebook! ✔️
https://www.facebook.com/idleminertycoon/
Instagram ✔️
https://www.instagram.com/idle_miner_tycoon/
Twitter ✔️
https://twitter.com/idleminer
Discord ✔️
https://discord.gg/h6JkbaK
Any problems or suggestions?
Feel free to send a message to
[email protected]
– We are always happy to receive our players' feedback!
❤️ Your Idle Miner Tycoon Team ❤️
Imprint:
https://www.kolibrigames.com/impressum/
Privacy Policy:
https://www.kolibrigames.com/privacy-policy/
Terms and Conditions:
https://www.kolibrigames.com/terms-and-conditions/
Related news This is a very interesting game. In this game, you can do a lot of fun things. And you can learn to do housework in a much more effective way by playing this game. If you are a parent, it is a perfect game for you to play with your kid. This game can help you have a better understanding of the right way of doing housework. You can teach your kid about how to sort the fridge, ho…
18 Feb,2021 In this game, you will be a web hero! Maybe you have already heard a lot of stories about being a web hero. And maybe you have always dreaming about being a web hero and saving the world. Today, your dream will come true in this wonderful game. Actually, it feels fantastic to be a web hero with superpowers. You can easily do a lot of difficult things that normal people cannot d…
4 Nov,2020