Advertisement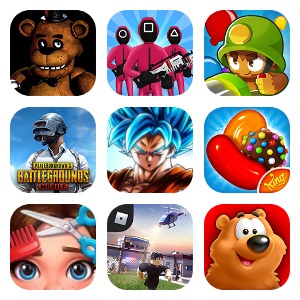 Edit Notes
This is a wonderful game. You can fight in this game alone. Or you can make a team with your friends. There are many maps in this game, including desert, snow land and jungle. At first, you will find yourself landing on an unknown and deserted island. All of you need to pick up as many as weapons as possible. The weapons might be grenades, all kinds of guns and arrows etc. So you must be quick. It will give you supreme advantage if you can grab more powerful weapons at first. But don't worry. You will have other chances for obtaining weapons. During the game, an air plain full of weapons supplies will drop a lot of weapons from the sky, so you cannot miss the second opportunity. And these weapons dropped from the sky will be more powerful. If you play this game just for fun, you can just charge forward and feel the exciting feeling of combating with other players without caring too much about life or death. But if you want to be the final winner, it might not be a good choice to be reckless and charging forward without anyone covering your back. You can choose to hide among the grass or in the corner of the house, which can give you an opportunity to shoot your enemy from a long distance without exposing yourself. There are also a lot of vehicles available. But when the map gets smaller. It is better not to use any vehicle at all since under such circumstances, vehicles will become a liability. Besides, a fast moving vehicle like a big jeep, especially with someone in the passenger seat with a huge gun, can very easily become a target, although it is really exciting to shoot your enemies while driving at a very fast speed. At the beginning of the game, you might find yourself a little bit clumsy, but after you trying for several times, everything will become fluid and under your control. There are more than one control options to make everything more easy and more flexible. And if it is convenient for you to play it on your PC, things will be more tense. Of course, it is also fun for you to play it on your phone, but things will be a little bit mild and the whole texture of the map will be muddier because of the lower-resolution. Anyway, it feels really wonderful to be the only survivor, which will bring you a deep sense of unparalleled fulfillment. You will feel yourself as the most strongest person on this globe and you can conquer anything. You will feel like you are the king of this deserted island. So just be brave and be wise and always prepared to be the only survivor!
Promotional Video/Screenshot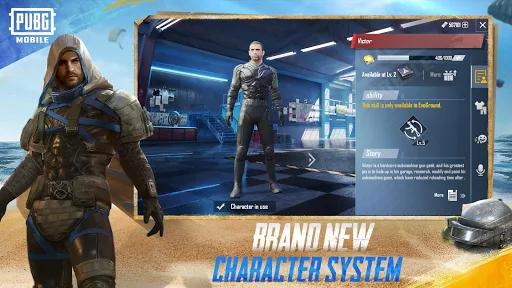 Description
The official PLAYERUNKNOWN'S BATTLEGROUNDS designed exclusively for mobile. Play free anywhere, anytime. PUBG MOBILE delivers the most intense free-to-play multiplayer action on mobile. Drop in, gear up, and compete. Survive epic 100-player classic battles, payload mode and fast-paced 4v4 team deathmatch and zombie modes. Survival is key and the last one standing wins. When duty calls, fire at will!
FREE ON MOBILE - Powered by the Unreal Engine 4. Play console quality gaming on the go. Delivers jaw-dropping HD graphics and 3D sound. Featuring customizable mobile controls, training modes, and voice chat. Experience the most smooth control and realistic ballistics, weapon behavior on mobile.
MASSIVE BATTLE MAPS - From Erangel to Miramar, Vikendi to Sanhok, compete on these enormous and detailed battlegrounds varying in size, terrain, day/night cycles and dynamic weather – from urban city spaces to frozen tundra, to dense jungles, master each battleground's secrets to create your own strategic approach to win.
DEPTH AND VARIETY – From the 100-player classic mode, the exhilarating payload mode to the lightning-fast Arcade and 4v4 Team Deathmatch modes, as well as the intense Zombie modes. There is something for everyone! There is something for everyone. Play Solo, Duo, and in 4-player Squads. Fire your weapon to your heart's content! Be a lone wolf soldier or play with a Clan and answer the duty calls when help is needed! Offers FPS (First-Person Shooter) and TPS (Third-Person Shooter) play, lots of vehicles for all the different terrains in the game and an arsenal of realistic weapons. Find your perfect ride and pieces to cruise towards the final circle!
ALWAYS GROWING - Daily events & challenges, and monthly updates delivering new gameplay features and modes that keep PUBG MOBILE always growing and expanding. Our powerful and serious anti-cheating mechanisms ensure a fair and balanced gaming environment where everyone plays by the rules.
* Requires a stable internet connection.
* PUBG MOBILE recommended system requirements: Android 5.1.1 or above and at least 2 GB memory. For other devices can try out PUBG MOBILE LITE
Follow us:
Facebook: http://www.facebook.com/PUBGMOBILE
Twitter: https://twitter.com/PUBGMobile
Reddit: https://www.reddit.com/r/PUBGMobile/
Discord:https://discord.gg/pubgm
Contact our customer service at
[email protected]
if you have any questions.
Related news PUBG MOBILE LITE is here! Built with Unreal Engine 4, this version of PUBG MOBILE is compatible with even more devices and optimized for devices with less RAM without compromising the gameplay experience that has attracted millions of fans around the world. PUBG MOBILE LITE features a smaller map made for 40 players, which means a faster-paced game that still keeps the traditio…
23 Sep,2020 You just cannot imagine how interesting this game can be. It is really fascinating to control a spaceship in the dark universe and fight against other enemies. You will find that all of your enemies are also equipped. If your fire power is not strong enough, which means that if you fail to shoot your enemies on a regular basis, you will find that your enemies will also throw bo…
18 Nov,2020