Advertisement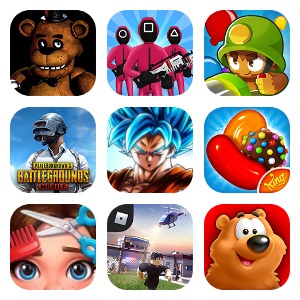 Edit Notes
This is a wonderful fighting game. At the beginning of this game, there is a video available for you to watch. This video tells the story about why all these fighters must fight with each other and try to kill each other. In this video, all these fighters are full of rage and killing each other. All the graphics are not colorful but very distinctive and vivid. Unlike modern fighting games in which the fighters are fighting with human, fighters in this game need to fight with those faceless shadows, which would be a huge test for mental quality of keeping calm facing scary things or people. Besides, the whole game is improved by its classic background music played by the electric guitar. There is a probability that you will love this game only because you love this music. Another reason for you to love this game is that it is really exciting to fight with all those faceless enemies. They are just like shadows and they are everywhere. It is hard for you to know them clearly. So as a fighter, you just need to fight with them without thinking too much and without holding any feeling toward them, which means you must be cold-blooded and ruthless to win this battle. It is either you live or you die. There are a lot of weapons for you to use. And it is very important to choose the perfect weapon for a certain fight. Anyway, only the bravest fighter can survive at last. So try your best and you can do it!
Promotional Video/Screenshot Description
The sequel to the famous Facebook smash hit with 40 million users

Shadow Fight 2 is a nail-biting mix of RPG and classical Fighting. This game lets you equip your character with countless lethal weapons and rare armor sets, and features dozens of lifelike-animated Martial Arts techniques! Crush your enemies, humiliate demon bosses, and be the one to close the Gate of Shadows. Do you have what it takes to kick, punch, jump, and slash your way to victory? There's only one way to find out.

- Plunge into epic combat sequences, rendered in astonishingly lifelike detail by an
all-new animation system.

- Devastate your enemies with delightfully intuitive controls, thanks to an all-new
fighting interface designed especially for touchscreens.

- Enter the "Underworld" and fight with friends against fearsome bosses!

- Journey through six different worlds full of menacing demons in this action-
packed, adrenaline-fueled combat RPG with an immersive, intriguing storyline.

- Customize your fighter with epic swords, nunchacku, armor suits, magical powers,
and more.

Shadow Fight 2. May the battle begin!
Related news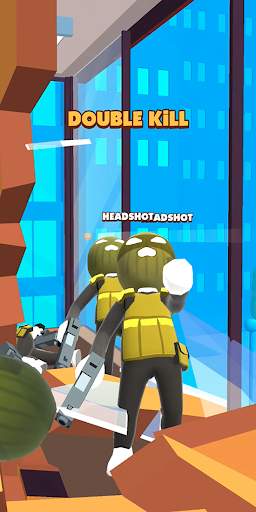 This is a really exciting shooting game. But this game is very special because you will not shoot on the ground. Actually, you will be put into a flying helicopter. It is so amazing to shoot those enemies hidden in the building from a flying helicopter. If you have height phobia, it may be a little bit difficult for you to complete the mission. And sometimes the enemies will hi…
23 Sep,2020 PUBG MOBILE LITE is here! Built with Unreal Engine 4, this version of PUBG MOBILE is compatible with even more devices and optimized for devices with less RAM without compromising the gameplay experience that has attracted millions of fans around the world. PUBG MOBILE LITE features a smaller map made for 40 players, which means a faster-paced game that still keeps the traditio…
23 Sep,2020