Advertisement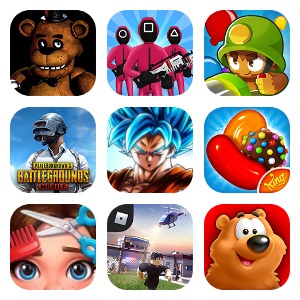 Edit Notes
If you are tired of playing the bloody and fierce fighting games and want to try something really relaxing. This game might be your best alternative. No matter how old or how young you are, you can definitely handle this game in a very easy way. You can just use the navigation buttons to move Lep left and right. You can hold the jump button down for higher jumps, or you can shoot at enemies or rocks with pine cones. You just need to relax all the time and enjoy yourself. The whole atmosphere will give you a really comfortable feeling. The beautiful flowers, the green grass and the beautiful rainbow will just make you feel so happy, accompanied by the wonderful sound track. It is very important for you to collect all the gold coins and pine cones on your way. It feels so good to collect so many gold coins in one time.You can buy different kinds of stuff in the shop with the coins. The most exciting thing is that you can buy all kinds of boosters in the shop with the gold coins. With these boosters, as you will find, this game becomes more interesting and amazing. Different boosters will give you different gaming experiences. So if you happen to get enough boosters or if you buy some boosters, you can try to use each of them and see what may happen. And if you have something really urgent to deal with, you can just push the pause button. And if you want to continue, you can just tap anywhere on the screen to continue your game. But it is better for you to speed up because there is a time limit for you. You need to finish each level in a limited time. If you cannot complete a certain level in the given time, which means you failed. Every time you fail, you can try to resurrect yourself by consuming the blue gems, or you can choose to start right from the beginning. This game is totally for free, but if you would like to, you can buy some boosters and gems in order to have better game experience. And the most exciting thing is that you can play this game offline. So even if there is no internet connection, you can still have fun in this game. There are more than 160 exquisitely designed levels. In each level, you will find different kinds of fun. The graphics are of high quality. And there are more than six different worlds. Of course, you will also come across your enemies who are always preventing you from running forward. Each enemy has his own superpower. So you need to try your own way to dodge each of them, or try to defeat them. In a word, this game is very popular around the world. So if you want to try something that attracted your attention when you were a child, you should not hesitate. You will never regret for doing so. It is really interesting to review the happy and sweet childhood memory. And if it is possible, things may be more sweet if you can invite your best friend since childhood to share this game with you. Together, you will have a really good time. You will feel like that you have no burden of any kind any more while you are playing this game with your best buddy. And it feels so good to collect all those gold coins hidden in different levels!
Promotional Video/Screenshot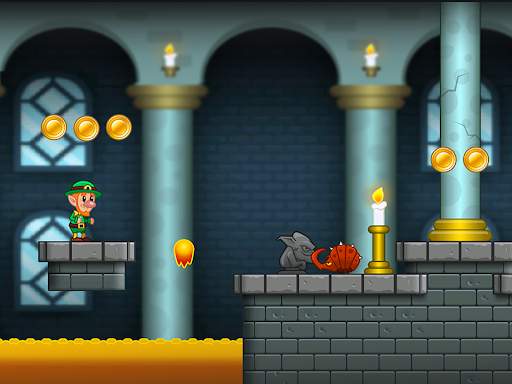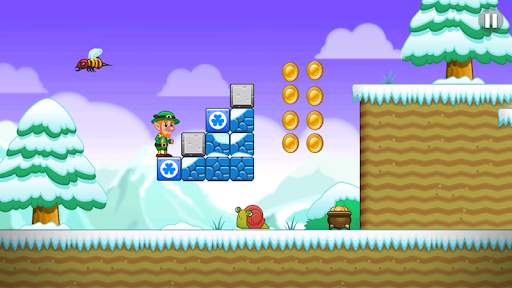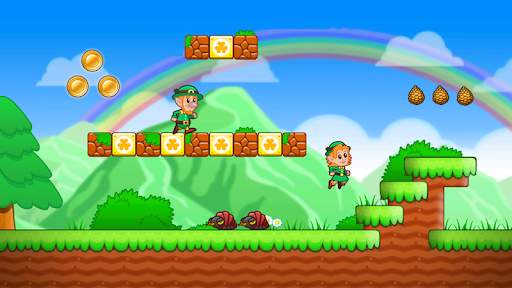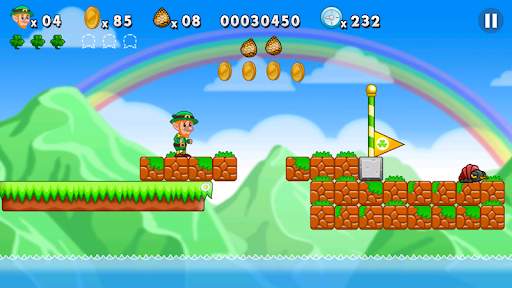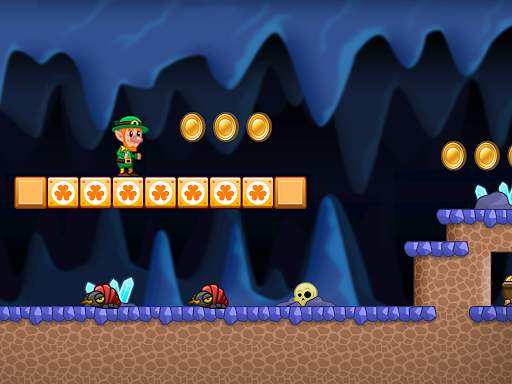 Description
PLAY as Lep who has to overcome obstacles and defeat enemies to find his gold.
JUMP and RUN through exciting levels and discover breathtaking places with lots of hiding places.
"Lep's World"
is a legendary platformer, with nearly
250 million downloads
! So, get in on the fun!
Be nimble... be quick... and help Lep find his gold. It's hidden in a range of awesomely well-designed levels, and he's determined to find it all!
PLEASE NOTE: Lep's World is completely free to play, but there may be some in-game items that you can purchase. If you don't want to use this feature, simply disable the in-app purchase in your device settings mode. This game works without internet or wifi connection.
Amazing features:
+ 160 well-designed levels
+ 8 amazing characters: Blurgg as Zombie, Long John as Pirat, Super Sam as Robot, Colleen as Girl and more
+ Fabulous animations and in-game graphics
+ 6 different world themes
+ 9 challenging enemies
+ Game Services with tricky achievements and awesome leaderboards
+ Compare your progress with that of your Facebook friends!
+ Multiplayer capability
+ Don't miss frequently free updates with tons of great content
Lep the leprechaun has lost his gold, so to find it he needs you to help him run and jump through the fantastical realms of Lep's World. Be careful, though. This place is full of beastly monsters, and they'll do everything they can to stop little Lep. If you collect a cloverleaf, Lep's health grows. Ah, but health alone won't keep Lep out of trouble. Even an angry bee could sting him! Use your smooth, easy moves to guide Lep on his adventure. It's "forty shades o' fun"!
Need technical support? Want to send us suggestions? Just contact us at any time at
[email protected]
or https://www.LepsWorld2.com
Already a fan?
LIKE US: https://facebook.com/LepsWorld
FOLLOW US: https://twitter.com/LepsWorld
Related news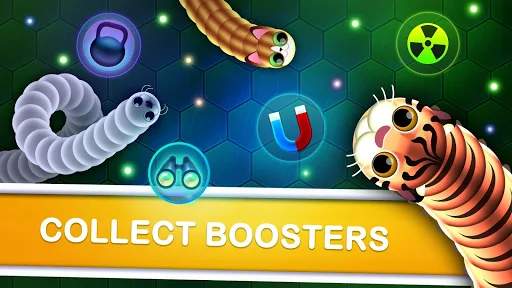 This is an interesting game for you to play with your friends. At first, you can choose your own favourite snake. And your job is very simple. You just need to control your snake to devour those shiny dots to help it grow bigger and stronger. Once your snake becomes big enough, you can choose to battle against other snakes on the arena. If you are one of the staunch fans of onl…
23 Sep,2020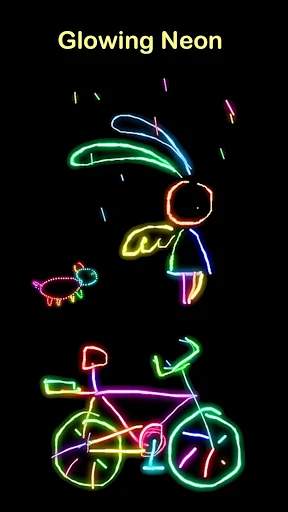 This is a really wonderful hand sketch game for children. It is really wonderful to spend some happy time with your children in this colorful world. There are plenty of colorful and flashy pens available. Children can use these gorgeous pens to create a brilliant sketch. There is no limit of any kind. And there are no restrictions. The child can just use his own imagination to …
23 Sep,2020