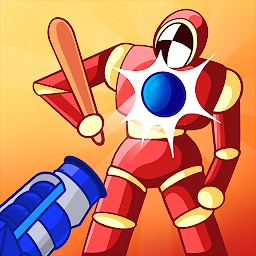 Knock'em All
OS: Android
Version: 4.4
Size: 42M
Developer:VOODOO
* For reference, The Knock'em All game download websites are all approved, there are no viruses and malware.
Edit Notes
This is an impressive shooting game. You will jump from building to building and shoot all the dummies in front of you to destabilize them. Although it is a little bit violent, there is no bloody scenes. So it is also very suitable for kids to play this game. And it will give you a deep sense of satisfaction by shooting all those dummies and let them fall from the top of the buildings. But sometimes you will notice that there are a lot of obstacles. So it is better for you to take advantage of these obstacles to destroy your enemies. For example, if you see oil bucket, it is better for you to shoot the oil bucket to let it explode first. And then the dummies close to this oil bucket will also be killed because of the explosion. It is a very simple game, of course. You just need to aim and shoot. It is very easy for you to become addicted to this game. You will fall in love with its intuitive mechanics. But the thing is that it is not a an easy thing to become a shooting master here. So if you are not some random player who just wants to have some shooting experience in just a few seconds, but want to become a shooting master, it is better for you to be patient and concentrate on your shooting job. Anyway, this is one of the most addictive shooting games. If you are a real shooter, you will love this game a lot. And you can definitely shoot a bunch of human-sized dummies down within one minute. There is no need for you to show mercy because the dummies are a kind of threat to humanity despite it seems that they are all clumsy and vulnerable. Despite this game is a little bit repetitive. It is a very exciting way to kill your spare time. And it feels so good to shoot all the colorful dummies into pieces only by tapping on the screen. And in different levels, you will have the chance to get different weapons. So it is not that kind of easy for you to become bored with this game. And every time when you clear a level, it feels so good. After you complete your mission in the current level, you will have the right to proceed to the next level. And the thing is that you cannot get new weapons in each level. You will probably have new weapons when you reach the level 25 if your performance is good enough. So you must be patient while you are playing this game, if you want to get the whole picture and the chance to experience new weapons. And you should know that you have different types of tasks in this game. At the beginning of this game, your main task is to shoot all the dummies and let them fall from the high buildings. But after you complete several levels, you will come across new tasks. One of the task is to save the hostage. This is rather challenging. Maybe you cannot successfully save the hostage by trying only once because you cannot avoid yourself from shooting down the hostage when you are trying to shoot the dummies. This is very hard sometimes. But you will find your own way to save your hostage. So what are you waiting for? It is time for you to shoot all those monsters of different colors to death. It feels so satisfying to shoot them down one by one. And although the shooting activity is a little bit violent, it is definitely a kind of enjoyment. In the meantime, it is very helpful for you to keep your mental health by playing this game. For example, if somebody pissed you off today and you cannot find a proper outlet to get all of those negative ideas and emotions out of your body, you can enter this game to release your negative energy. You can just regard all the dummies as the person who annoyed you. And it can not feel better to keep shooting at these targets at such moments. And after your shooting, you will definitely feel refreshed! Now it is your time to pick up the gun and shoot down all the dummies. You will find that a lot of players are really good at this. And they can manage to save the hostage every time. But you must believe in yourself that you can also make your own record. And it feels so nice to shoot down all the enemies. Here are some tricks for you. It is better for you to aim at the head of these dummies. Head explosion is the quickest way for you to destroy the enemies. Because if you just shoot the other parts of the body, you will find that sometimes it is really hard to destroy them. Besides, you will also waste a lot of bullets. If you feel tired because of incessant shooting, you cannot destroy the enemies. So you must be clever when you are shooting down the dummies. And sometimes you will find that the dummies will move towards the hostage. So it is better for you to shoot down the dummy before he gets close to your hostage. Otherwise, it is highly possible for you to kill both the hostage and the dummy at the same time. In this way, you will lose the game and you need to start all over again. But there is no need for you to worry about. After you play for some time, you will get some experience and find your own tricks to kill all the dummies in a much more effective way!
Promotional Video/Screenshot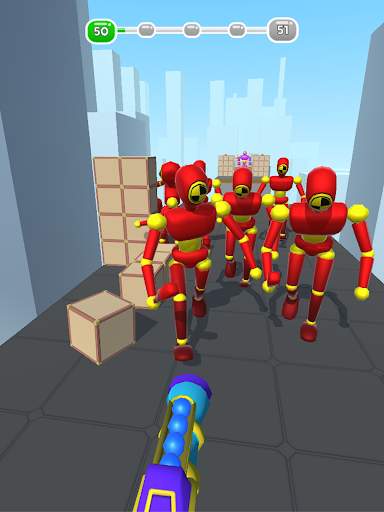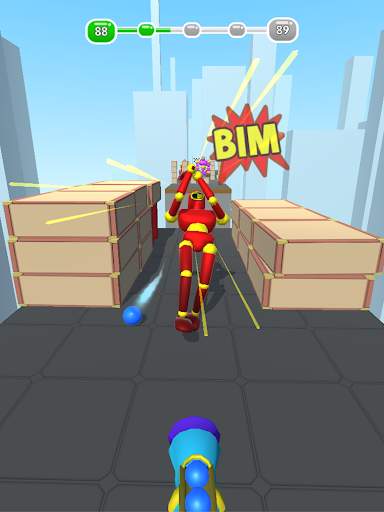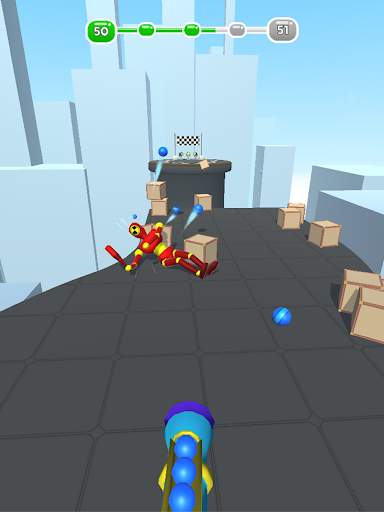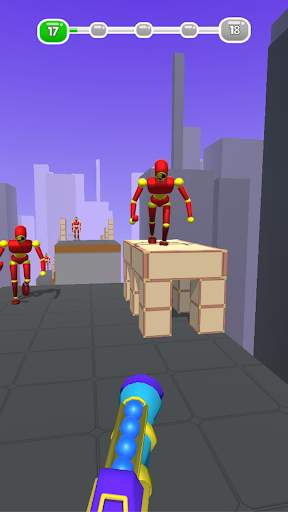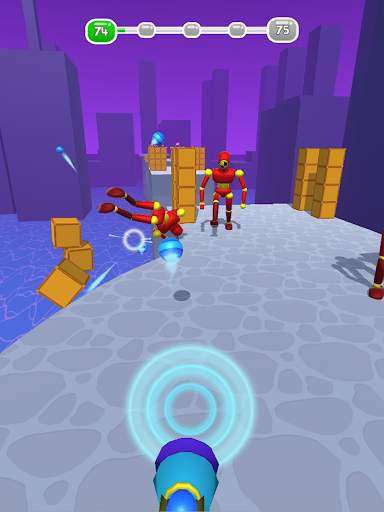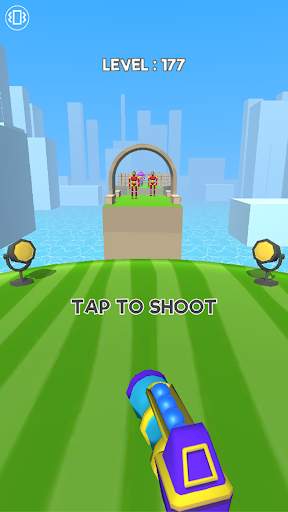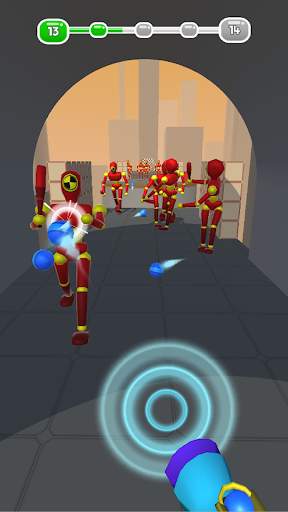 Get the game
Description
The most impressive game of 2020 so far!
Jump from building to building and shoot the dummies to destabilize them and make them fall from the top!

The best players manage to chain sections together by stepping on them in just a few seconds.

Simple and intuitive controls and addictive gameplay mechanics.
Related Games PUBG MOBILE LITE is here! Built with Unreal Engine 4, this version of PUBG MOBILE is compatible with even more devices and optimized for devices with less RAM without compromising the gameplay experience that has attracted millions of fans around the world. PUBG MOBILE LITE features a smaller map made for 40 players, which means a faster-paced game that still keeps the traditio…
23 Sep,2020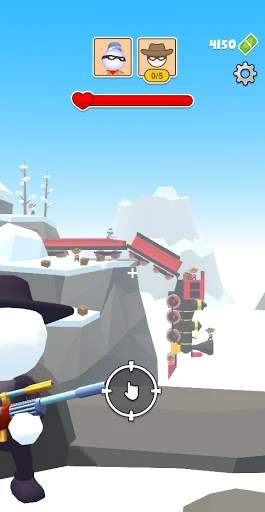 This is a really creative shooting game. You will have a totally different shooting experience, even if you already tried other shooting games. You can see that in this game, you will play as a cowboy in the western wilderness. And you do not just shoot for nothing. Actually, you are fighting for justice and freedom. It is very important for you not to miss your target.…
18 Feb,2021