Edit Notes
This is a rather interesting shooting game. You do not need to have excellent shooting skills to finish all kinds of missions in this game. You can fully relax yourself and enjoy the fun of doing pranks on different characters in different places. You will form a new idea about shooting. You will find that shooting can be such a fun activity. As for the game play, it is very easy for you to control. You can just tap on the screen to shoot and release your finger to hide yourself, which means that you can control this game with only one finger. The only thing you should remember is that you must always shoot behind your target's back. If you shoot in front of your target. You may be chased away by your target. And sometimes strange things may happen if you choose to shoot face to face. For example, your target will become stronger and bigger. The worse thing is that some target even has weapons in his hands. So you may put yourself in danger if you shoot a certain target from the front side. So once you get your chance, the wise choice is to keep shooting your target until your last breath. It is a really exciting thing! And you will have a lot of fun. The most amazing thing is that you will have the chance to try different types of guns. So there is no way for you to feel boring or have any feeling of frustration while you are playing this game. On the country, it is very likely for you to become addicted to this game since you will never know what kind of gun you are going to try in the next level. And if your performance is good enough, you can earn a lot of gold coins. With these coins, you can upgrade your guns and if you would like to, you can also buy some new skins to have totally new gaming experience. And at the end of each level, you can get extra coins by watching a video. But if you choose not to, you can just skip it. You should never lose your patience if you want to win. Of course, your main job is to take down your target, but if you are too impatient, it is highly possible for your target to notice your existence. Once your target finds you, no matter he is in the living room or whatever he is doing, you will not be his opponent. So it is very important for you to keep patient, wait for the right timing and try to shoot a target from his back. But it is so exciting and so fun to shoot somebody else behind his back because it is so fun to see your target get annoyed but cannot do anything since he cannot figure out what happened. Nevertheless, this is a wonderful game. And it is worthwhile for you to try some shooting activity in this game when you have nothing to do. All the guns are so real and vivid and you will love those creative bullets. With these bullets and guns, you can do all kinds of pranks behind different figures' back. But you should always be cautious and never get chased by your target, otherwise you need to start all over again. But no matter you win or you lose, you should always remember that the most important thing is to have fun. So it is time for you to join Nerf and collect different types of guns. Eventually you will be the prank master. And it is also cute to customize your character. You can choose your favorite character with certain skin and certain color and shape. You can act as a clown or even a robot. So do you want to try some fun shooting game? If you would like to, this game will suffice since this game is so simple to control and it is totally free to download. And you can try all the levels without spending any real money. At last, you will definitely love the cartoonist graphics contained in this game and all those levels, which will lead you into different worlds since they are varied in theme. You will travel through fitness centers to city streets to museum with cute creations of various works of art. There are altogether 100 levels. So you will definitely have your own chance to challenge yourself and have fun!
Promotional Video/Screenshot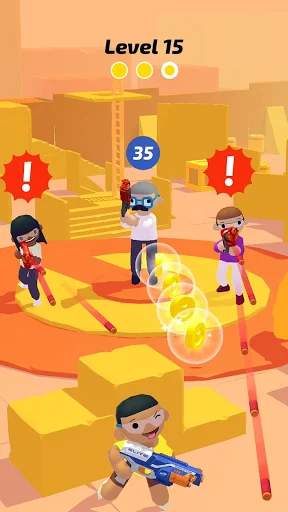 Get the game
Description
The NERF battle is ON!
Can you Tag everyone without being Caught?
Grab your Nerf Blaster and Prank 'em all!

BECOME THE BEST PRANKSTER!
Tag everyone in sight, don't get caught and, above all, have fun!

UNLOCK ALL THE NERF BLASTERS!
Collect Nerf Blasters to become the ultimate prankster! Unlock them all as you progress in the game.

PERSONALIZE YOUR CHARACTER
Unlock all the fun Characters and Skins. Play as a Ninja, a Clown or even a Robot!

BATTLE IN AWESOME ENVIRONMENTS
Make your way through all the Worlds and Arenas!
Related Games This is a classic game. You will definitely like it. It is also very easy for you to become addicted to this game. But it is worthwhile for you to spend some time to have some fun with Om Nom. Players around the world like this game very much. If you have no other thing to do and if you really want to try something interesting, you should not miss this game. You will find a lot…
23 Sep,2020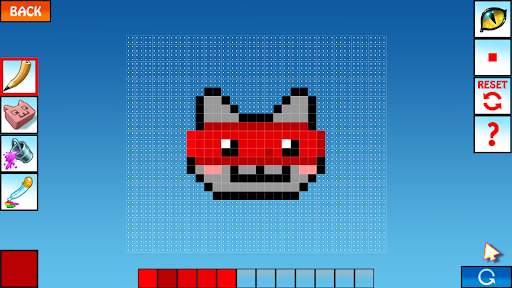 It is time for you to start your space journey with Nyan cat. You will have a really great time with your cat. Technically speaking, this is a Parkour game. But this game is unlike traditional Parkour game. In the similar Parkour games, you just lead an animation figure to run on the ground, at best, on the roof of some objects. But in this game, you will fly among the stars an…
23 Sep,2020